This post may contain affiliate links, which won't change your price but will share some commission.
In an attempt to make a few smoothies that aren't full of kale and avocados, I put this one together today. After a really long day yesterday, I decided that a nice chunk of ginger would give me a good kick. So I raided the fridge and put this smoothie together. Since I wasn't using avocado, I threw in some raw cashews for a bit of protein, and to bulk it up a bit. This was nice, but definitely not my favorite. Now, if you'll excuse me, I think I hear the kale calling to me from the crisper...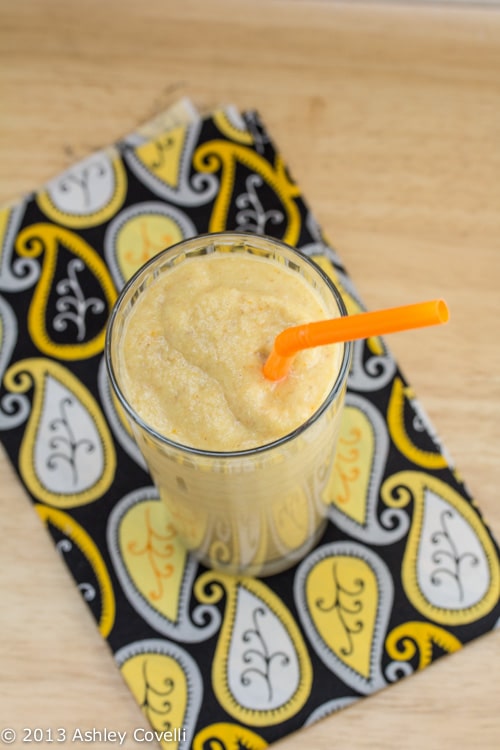 Ginger-y Orange Mango Pear Smoothie
Ashley Covelli
1 cup ice
Cold water
2-inch knob of ginger, peeled and roughly chopped
1 orange, peeled and roughly chopped
1 mango, peeled and roughly chopped
1 pear, cored and roughly chopped
¼ cup raw cashews
5 dried apricot halves
1 tablespoon flax seeds
Put ice in a measuring cup. Pour in water until it reaches the 1 cup line. Pour into blender, along with the rest of the ingredients. Blend until smooth. Enjoy!
Big Flavors Rating: 3 Stars