This post may contain affiliate links, which won't change your price but will share some commission.
I picked up some frozen tilapia fillets last week, and I decided to make something quick and easy with some of them for dinner tonight. It was really simple and had nice flavor, but I think it needs to be tweaked some next time. Maybe less dill and some lemon zest would help. It was good, but not worth repeating in my kitchen. I served it with some really tasty Quinoa Kale Patties.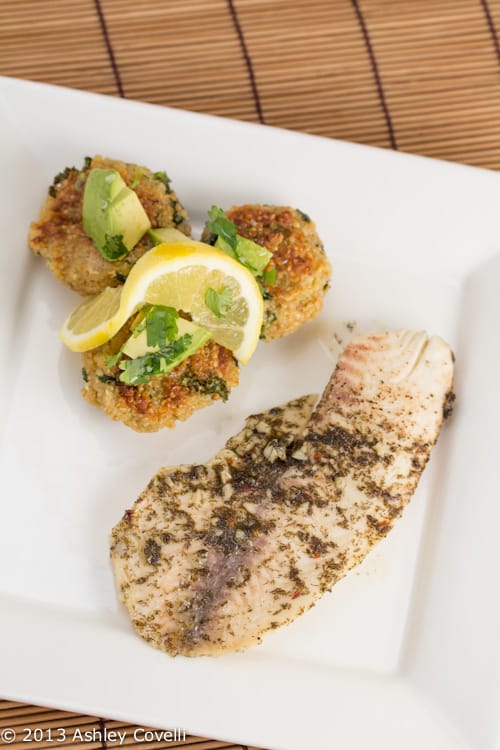 Garlicky Lemon Dill Tilapia
Ashley Covelli
4 tilapia fillets, about 1 pound total
3 cloves garlic, minced
2 tablespoons extra-virgin olive oil, plus a little more for the baking dish
1 tablespoon butter
pinch of red pepper flakes
1 tablespoon dried dill
kosher salt and freshly cracked black pepper, to taste
¼ cup freshly squeezed lemon juice
2 tablespoons white wine
Preheat oven to 375°F.
In a small skillet, heat oil and butter. Once butter is melted, add in garlic and pepper flakes and sauté until fragrant. Add dill, lemon and wine and stir.
Drizzle a little olive oil on the bottom of a baking dish. Lay the fish fillets on top of the oil in a single layer. Season with salt and pepper. Pour garlic and herb mixture over the top of the fish and bake until the fish is white and flakes easily with a fork, about 10-15 minutes.
Serves 4
Big Flavors Rating: 3 Stars