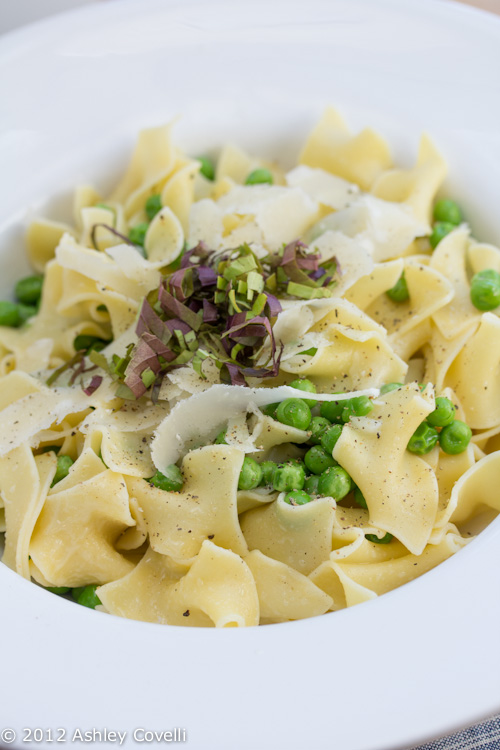 Garlicky Buttered Noodles with Shaved Parmesan, Peas and Basil
This post may contain affiliate links, which won't change your price but will share some commission.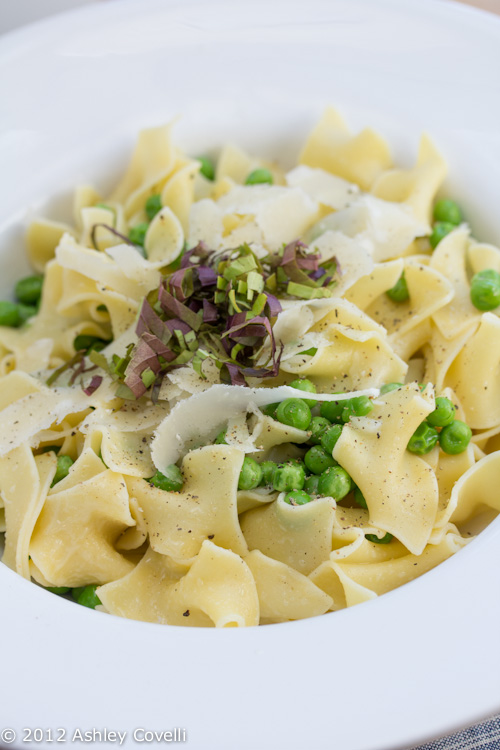 This is one of the things I make when I need a quick and simple lunch. It doesn't matter what kind of noodles…but this dish has always really comforting to me. I boil some noodles, adding a handful of frozen peas in for the last few minutes of cooking time and then drain them in a colander. Then I melt some butter in the pot. I love garlic, so I mince a few cloves and put them in with the garlic and stir them around until fragrant. I add the noodles and peas back in and toss it around. I shave or grate in some nice Parmesan and put it in a bowl. Top it with some basil (this time around, I used green and purple from my garden), and you have a simple, tasty bowl of comfort food. It's not for everyone I suppose, but I sure love it!