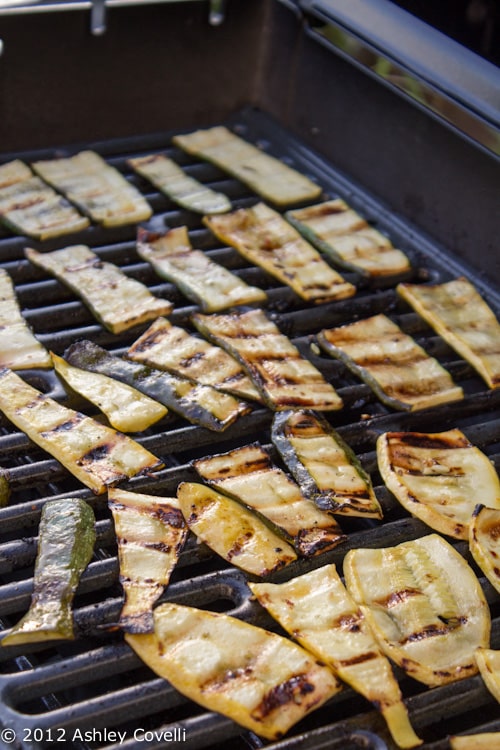 Father's Day: Grilled, Marinated Zucchini Squash
This post may contain affiliate links. Thank you for supporting the brands that keep me creative in my tiny kitchen!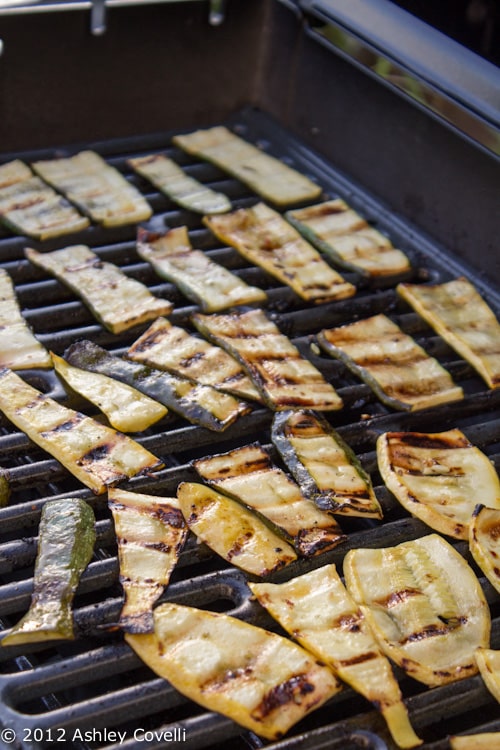 We also made this super easy side dish again. I remembered to slice the zucchini in planks with the mandoline (thanks, Dino!) instead of into coins this time around. This way, they don't fall through down into the grill as easily. I sliced them 1/4″ thick, which ended up being a little too thin. I think next time, I'll do 1/2″ and marinate them for 1-2 hours, tops.