This post may contain affiliate links, which won't change your price but will share some commission.
For some reason, I decided that I wanted to try making homemade English Muffins. It's so easy to buy them, but I felt like challenging myself. These turned out fantastic! They were just like the ones you buy in the store. They take some time to rise (twice), but it's totally worth it. I'd definitely make these again!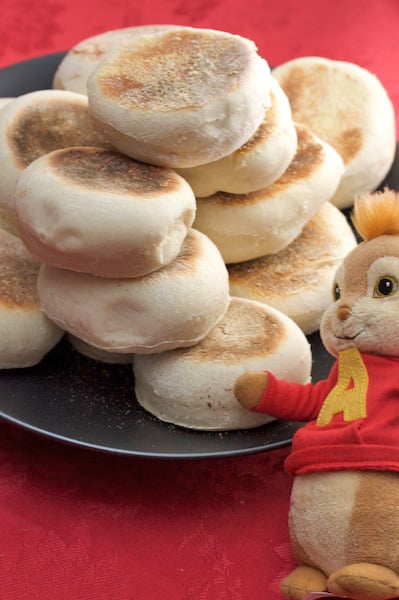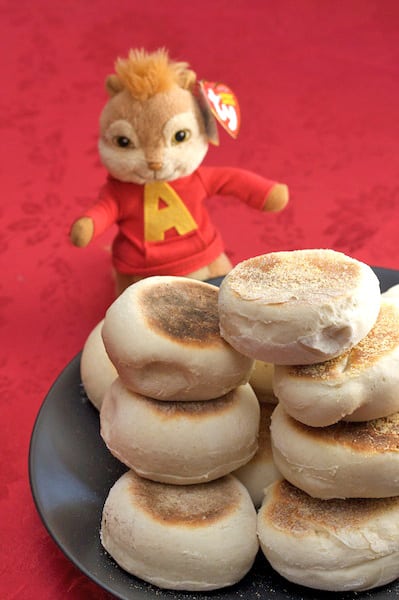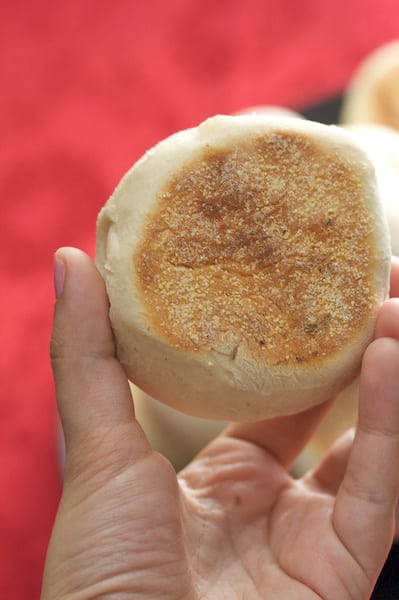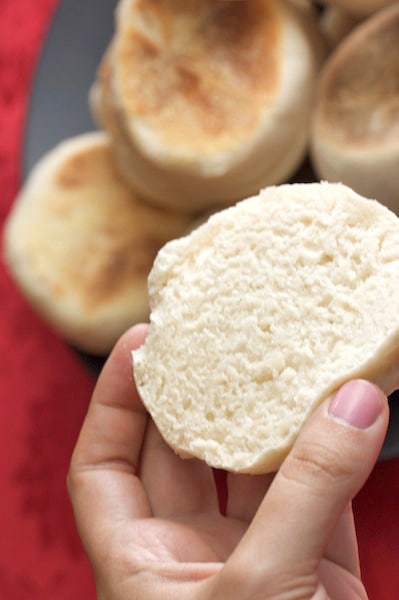 English Muffins
Allrecipes - LindaPinda
"I've used this delicious recipe for about 29 years. They are very good . . . much better than any store-bought English Muffins I've ever had."
Prep Time: 25 Min
Cook Time: 20 Min
Ready In: 2 Hrs 15 Min
Yield 18 muffins (approximately)
1 cup milk
2 tablespoons white sugar
1 (.25 ounce) package active dry yeast
1 cup warm water (110 degrees F/45 degrees C)
¼ cup melted shortening
6 cups all-purpose flour
1 teaspoon salt
1. Warm the milk in a small saucepan until it bubbles, then remove from heat. Mix in the sugar, stirring until dissolved. Let cool until lukewarm. In a small bowl, dissolve yeast in warm water. Let stand until creamy, about 10 minutes.
2. In a large bowl, combine the milk, yeast mixture, shortening and 3 cups flour. Beat until smooth. Add salt and rest of flour, or enough to make a soft dough. Knead. Place in greased bowl, cover, and let rise.
3. Punch down. Roll out to about ½ inch thick. Cut rounds with biscuit cutter, drinking glass, or empty tuna can. Sprinkle waxed paper with cornmeal and set the rounds on this to rise. Dust tops of muffins with cornmeal also. Cover and let rise ½ hour.
4. Heat greased griddle. Cook muffins on griddle about 10 minutes on each side on medium heat. Keep baked muffins in a warm oven until all have been cooked. Allow to cool and place in plastic bags for storage. To use, split and toast. Great with orange butter, or cream cheese and jam.
Nutritional Information:
Amount Per Serving Calories: 190 | Total Fat: 3.5g | Cholesterol: 1mg
MacGourmet Rating: 5 Stars