A few weeks ago, I put together a pretty stellar cheese board for me to scarf down while binge watching Netflix enjoy with my husband before dinner. It was an awesome assortment of cheeses, black corinth grapes, baby green grapes, Sweet and Salty Pie Spiced Roasted Pumpkin Seeds, quince paste and crackers.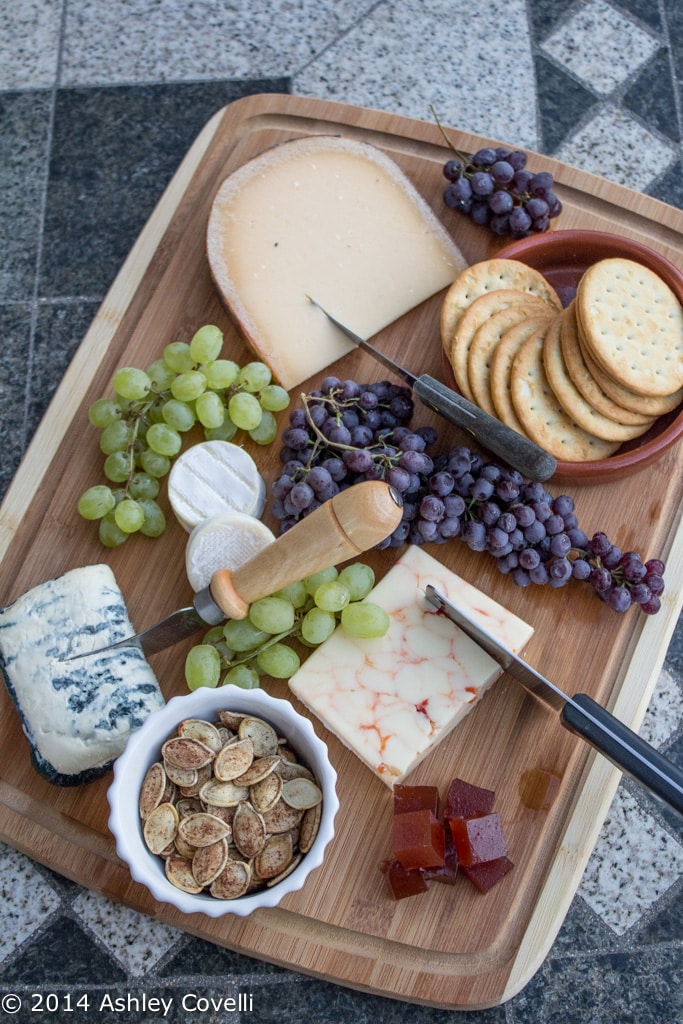 For the cheeses, I chose a Saint Agur blue cheese, Rembrandt aged gouda, brie bites and some tomato garlic cheddar that I picked up in Woodstock after my 5K.
The combination of cheeses was great - there was just enough variety, and it was a wonderful start to our meal.