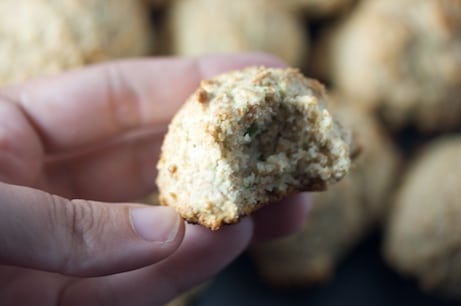 Drop Biscuits with Green Onions
This post may contain affiliate links. Thank you for supporting the brands that keep me creative in my tiny kitchen!
I saw this recipe on Melissa d'Arabian's new show on Food Network and thought it looked like an easy and tasty side dish. Unfortunately, the results were bland and not a great texture. She did so well on The Next Food Network Star… but I'm not sure that I'll try another one of her recipes, unless someone has tried one that they can recommend.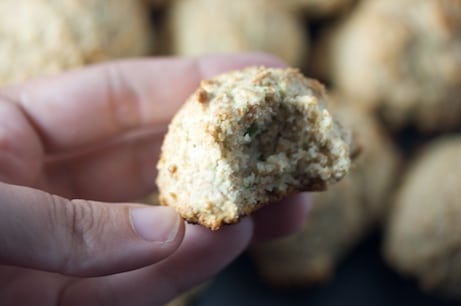 Drop Biscuits with Green Onions
Ten Dollar Dinners – Melissa d'Arabian
Cook Time15 min
Level Intermediate
Yield 12 biscuits
Times:
Prep 20 min
Cook 15 min
Total: 35 min
½ cup all-purpose flour
½ cup whole-wheat flour
1 teaspoon baking powder
¼ teaspoon salt
3 tablespoons unsalted butter, cubed and chilled
3 green onions, chopped
1 tablespoon finely grated Parmesan
½ cup milk
Preheat the oven to 450 degrees F.
Put the flour, baking powder, and salt in a food processor and pulse briefly to mix. Add the butter and pulse until the mixture is crumbly. Add green onion and Parmesan and pulse just enough to blend. Add the milk and pulse until combined. Drop the dough in rounded tablespoons onto a greased baking sheet, and bake until golden, about 13 to 15 minutes.
MacGourmet Rating: 2 Stars