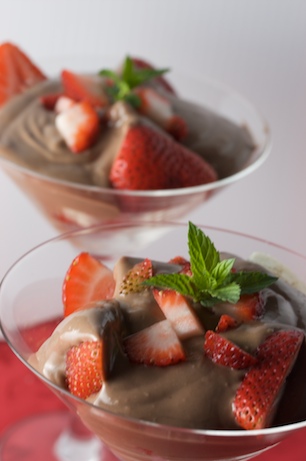 This post may contain affiliate links. Thank you for supporting the brands that keep me creative in my tiny kitchen!
I wanted to find a dairy free dessert to make for Dino's birthday. He absolutely loves Nutella, so this one fit the bill. It was super easy to put together, and tasted like a chocolate hazelnut pudding. I poured it over sliced strawberries and bananas instead of using it as a dip, and it was fantastic! I'll definitely be making this again!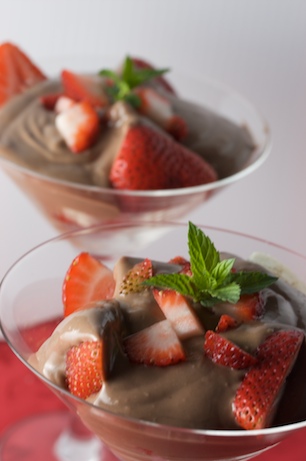 Decadent Dip
soyfoods.com
Nutella® is a chocolate hazelnut spread that is available in gourmet stores and many supermarkets.
1 pkg (10.5 oz) silken tofu
6 tablespoons Nutella®
Whirl the silken tofu and Nutella® together in a blender, scraping down sides as needed. Put into a serving dish and serve with fresh fruit or banana bread dippers.
Yield: 1-1/4 cups (5 servings) Serving size: 1/4 cup
Nutritional notes:
Per serving: 131 calories, 7 g total fat (0.6 g sat fat), 5 g pro, 13 g carb, 0 mg fiber, 39 mg sodium, 0 mg cholesterol
Exchanges: 1 other carbohydrate, 1/2 lean meat, 1 fat
Big Flavors Rating: 5 Stars