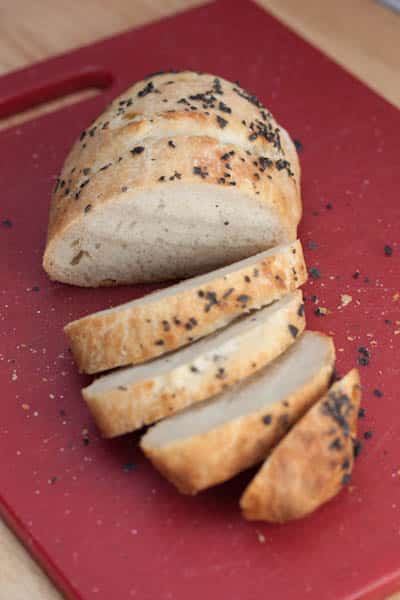 Crusty White Bread with Black Flake Salt
This post may contain affiliate links. Thank you for supporting the brands that keep me creative in my tiny kitchen!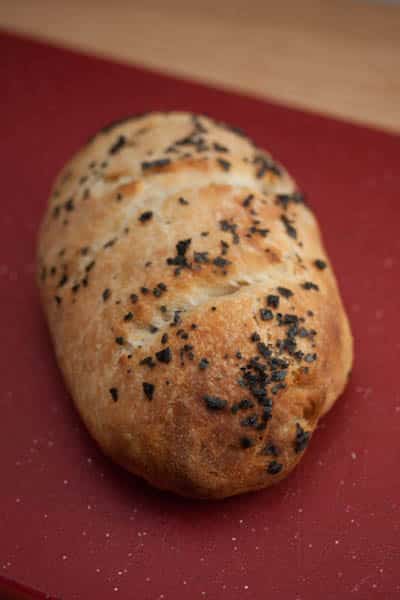 I decided to try something a little different with the second loaf of bread that I made with the no-knead dough that I made yesterday. Since I used a convection oven, I decided to skip the part where you put a tray of hot water on the rack beneath the bread. I also drizzled the top of the dough with olive oil, and put a bit of black flake salt on top. It was fantastic! There really is nothing like homemade bread…yum!