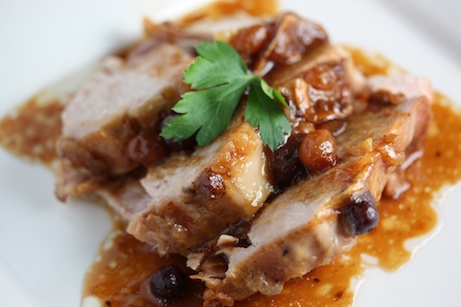 Slow-Cooker Cranberry Pork Roast
This post may contain affiliate links. Thank you for supporting the brands that keep me creative in my tiny kitchen!
This meal was quick to put together, and it was good, but not a repeater for us.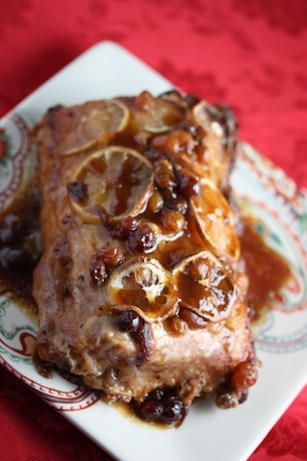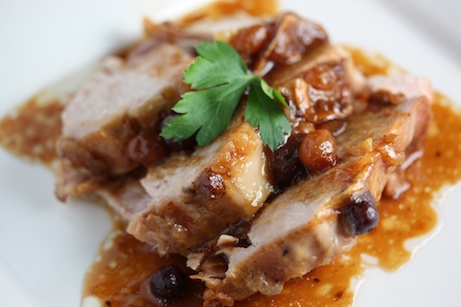 Slow-Cooker Cranberry Pork Roast
Blogger crockpot365
serves 4-6
1 (2.5-3 lb) pork loin roast or rib roast
1 teaspoon ground ginger
½ teaspoon dried mustard
½ teaspoon salt
¼ teaspoon pepper
2 tablespoons cornstarch
1 (16-ounce) can whole berry cranberry sauce
or: 1 cup fresh cranberries, 1/2 cup white sugar, 1/2 cup brown (I did add 1/4 cup brown sugar half-way through cooking after tasting the sauce, but 1/2 cup would be better. I learned from making my own cranberry sauce that you really do need a lot of sugar to balance out the cranberries.
⅓ cup golden raisins
1 clove garlic, chopped
⅓ cup cranberry juice
½ small lemon, thinly sliced
Use a 4 quart slow cooker. In a plastic zipper bag, put dry spices and cornstarch and add meat. Shake to coat. Put contents into your slow cooker. Add cranberry sauce, or your fresh cranberries and sugar. Put in raisins and garlic. Pour in cranberry juice, and top with lemon slices. Cover and cook on low for 8 hours, or high for about 4. The longer you cook the meat, the more tender it will be.
Serve with rice or pasta.
MacGourmet Rating: 3 Stars