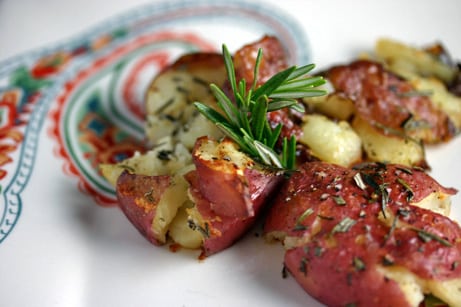 This post may contain affiliate links. Thank you for supporting the brands that keep me creative in my tiny kitchen!
I've been eying this recipe for quite some time now. It turned out really tasty! The crunchy brown parts are so good, and the simplicity of it is just great. The only problem I had is that my potato masher was keeping the potatoes stuck between the metal bits and just totally pulverized them. So I ended up taking a small bowl and just pushing down on each potato. It was much easier!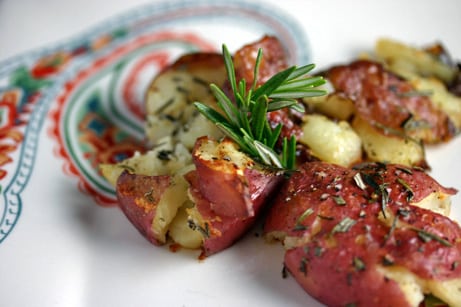 Crash Hot Potatoes
thepioneerwoman.com
Small red potatoes
chopped Rosemary
Kosher salt
freshly ground pepper
olive oil
Preheat oven to 450 degrees.
In a large pot, bring salted water to a boil. Add in as many potatoes as you'd like to cook. Boil until forked tender. Drain.
Drizzle a cookie sheet with olive oil. Place potatoes on the sheet and with a potato masher gently press down on the potato. Rotate the masher 90 degrees and mash again. Repeat with the remaining potatoes. Brush the tops with olive oil.
Sprinkle rosemary, salt and pepper on the potatoes.
Bake for 20-25 minutes or until golden brown and crispy.
MacGourmet Rating: 4 Stars