This post may contain affiliate links, which won't change your price but will share some commission.
When this post came through in my feed reader, I was thrilled because I just happened to have all the ingredients on hand, including some corn that we grilled up on Memorial Day. With the heat wave that slapped the East Coast, I decided to try it without broiling this time around, and it was fantastic! The recipe creator says that it's equally good either way, and I'll definitely be trying this out again broiled some day. With avocados in season, this is a great way to enjoy a super fresh and tasty lunch! Vegan friends - this would still be great without the feta. Give it a try!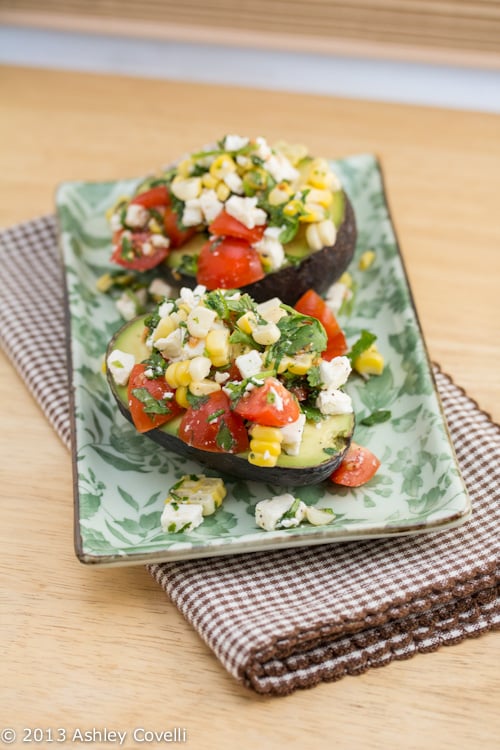 Corn and Tomato Stuffed Avocados
Pip & Ebby
Preheat broiler (if desired).
In a medium bowl, combine:
1 tomato, chopped
½ cup corn kernels
¼ cup feta cheese crumbles
¼ cup fresh cilantro, chopped
1 tablespoon lime juice
Salt and pepper, to taste
Mix well.
Halve and pit 2 avocados. Spoon the corn-tomato mixture over top the 4 avocado halves. If desired, place the stuffed avocados on a baking sheet and broil for 3 to 4 minutes in the oven. It depends on whether you want a hot avocado or a cold one.
Big Flavors Rating: 5 Stars