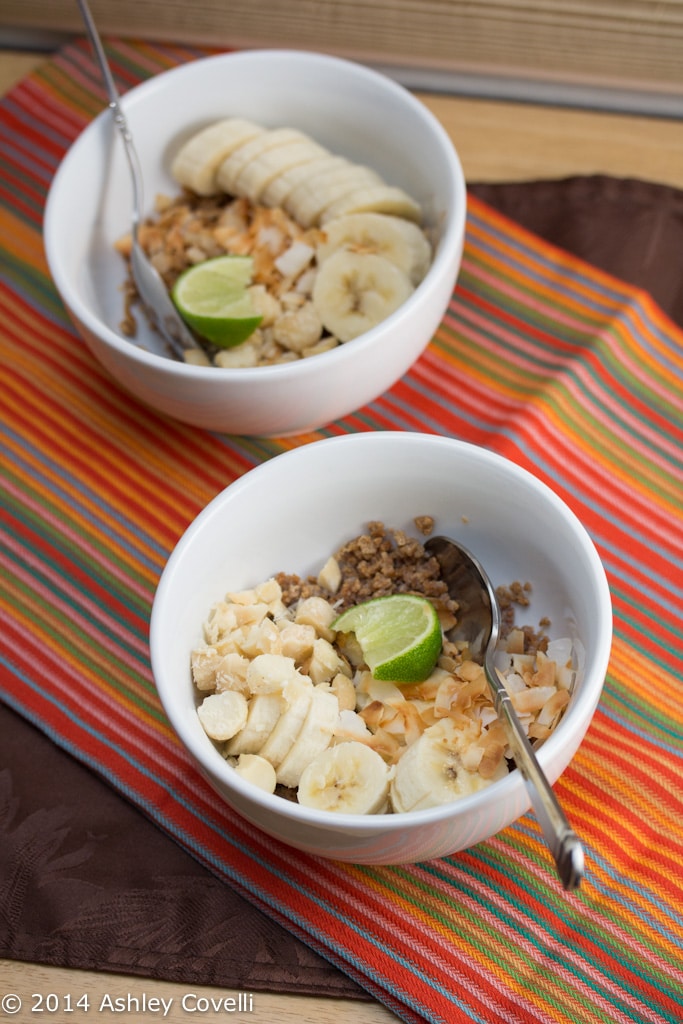 Coconut-Banana Grape-Nuts with Lime
Now that I work from home, I like finding fun ways to switch up my breakfast routine. There was a really nice section in the newest issue of Cooking Light that focuses on simple, quick breakfasts, and that was right up my alley!
The first recipe from that section that I chose to try out was this breakfast bowl. I've never been excited about Grape-Nuts, but my husband loves them, and I thought that warming them up and mixing a bit of tropical flavor on top sounded interesting.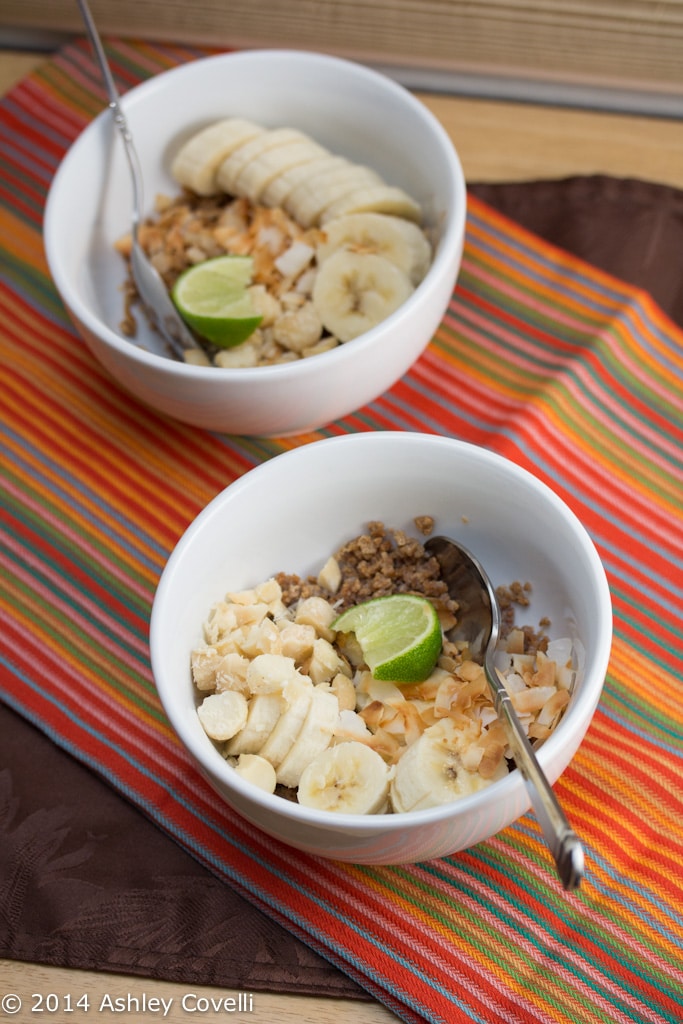 This was fine, but didn't really hit the spot for us. If you manage to get a bite with every single topping in it, its better, but overall, it's kind of dry and a little bland. I think it may have worked better without being microwaved, but then you're just dressing up a bowl of cereal.
I have had tons of awesome meals from the pages of Cooking Light over the years, and I'm not often disappointed by what I've tried, so I'm not too bummed about this not turning out well. There are a lot of other recipes in this issue that I'm still excited to try out!
So now that I have a big box of Grape-Nuts at home, I'm on a mission to find something tasty to do with them other than just make my husband eat them every morning until they're gone. Any suggestions?
Coconut-Banana Grape-Nuts with Lime
Cooking Light January 2014
These crunchy wheat-and-barley nuggets are packed with 49g whole grains per serving.
Yield: Serves 1
1/2 cup Grape-Nuts cereal
1/3 cup 1% low-fat milk
1/3 cup sliced banana
1 tablespoon toasted unsweetened flaked coconut
1 1/2 teaspoons chopped macadamia nuts
Dash of cinnamon
1 lime (optional)
Combine cereal with milk. Microwave at HIGH for 1 minute (less for more crunch). Top with banana, coconut, macadamia nuts, a dash of cinnamon, and a squeeze of lime, if desired.
Amount per serving
Calories: 351
Fat: 8.3g
Saturated fat: 3.9g
Protein: 11.9g
Carbohydrate: 61.2g
Fiber: 9.4g
Sodium: 328mg
Big Flavors Rating: 2 Stars