This post may contain affiliate links, which won't change your price but will share some commission.
I have a few go-to chicken salad recipes (especially this Turkish version!), but am always on the lookout for new ones. When I saw this over at A Zesty Bite's Top 10 Recipes of 2014, I knew I had to make it!
Chopped water chestnuts, celery and onions add a nice bit of crunch to this tasty chicken salad recipe. It's simple to put together, and holds up well for several days in the refrigerator.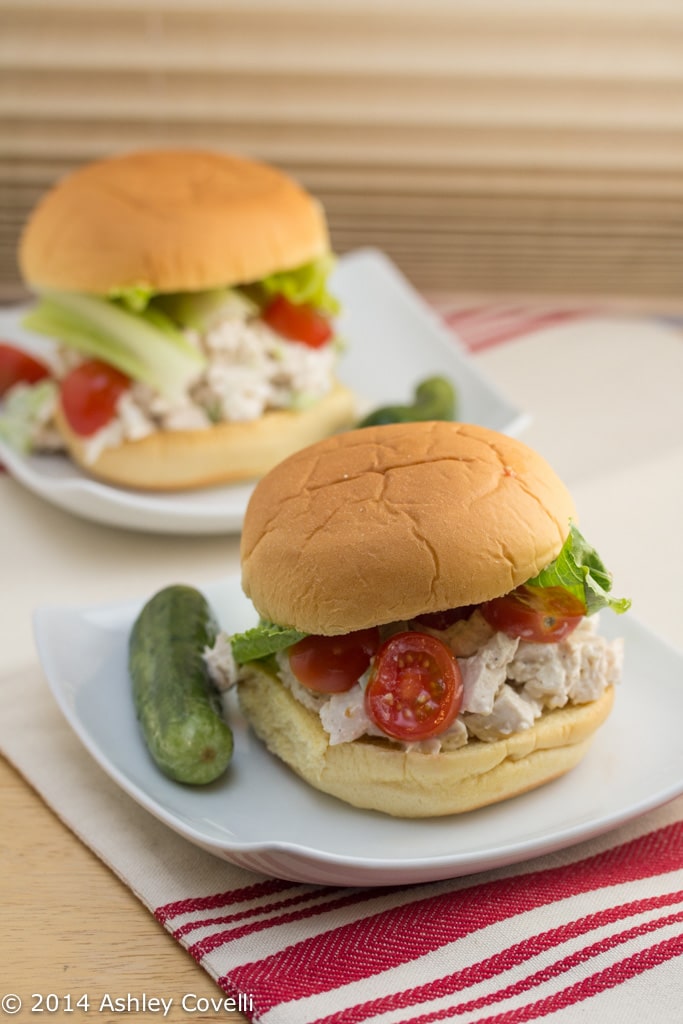 I served these on potato rolls with lettuce and tomato, and some new pickles from the Farmers Market on the side. It made for a delicious lunch!
Classic Chicken Salad Sandwich
A Zesty Bite
3 cups cooked chopped chicken
½ cup chopped celery
¼ cup chopped onions
¼ cup of chopped water chestnuts
½ cup mayonnaise
½ teaspoon of salt
¼ teaspoon of pepper
Chop all vegetables and place in large bowl.
Cut chicken into small chunks/or finer. Add the chicken and mayonnaise to the large bowl and stir.
Add the salt and pepper and then cover with saran wrap and refrigerate for at least 1 hour.
Big Flavors Rating: 4 Stars