Can you believe it's already May? Maybe it's the erratic weather we've been having these last few months, but it still doesn't quite feel like spring.
But it is, and with Cinco de Mayo right around the corner, I thought I'd share some of our favorite Mexican-inspired recipes. I'm not sure what I'll be making this year, but I better get meal planning soon!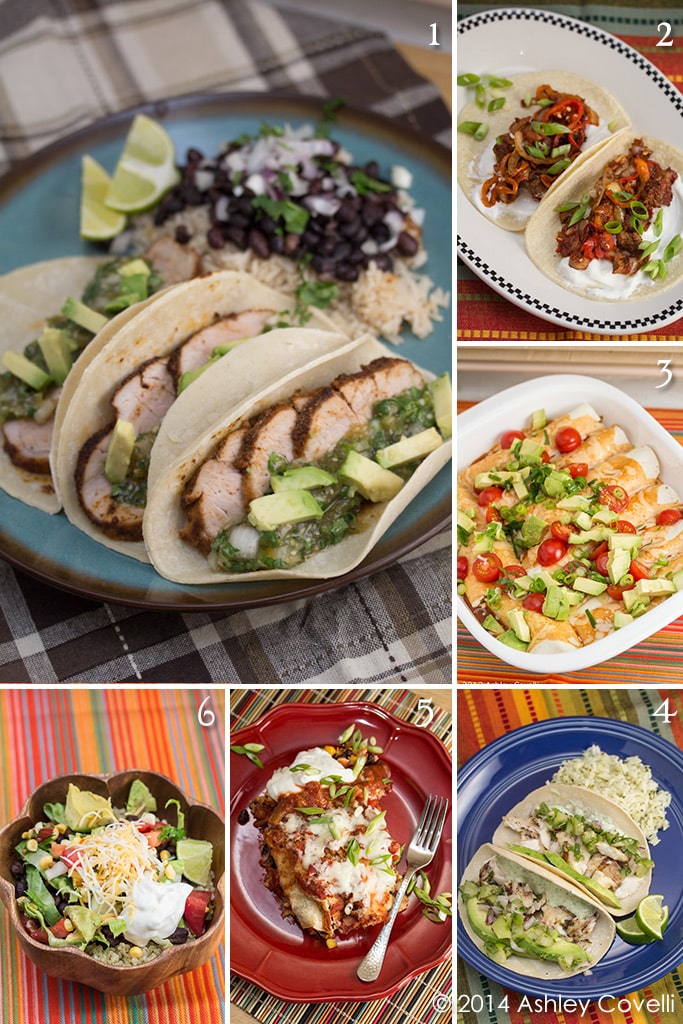 1. Pork Asada Tacos with Tomatillo Salsa Verde
2. Lamb Fajitas
4. Cilantro and Lime Fish Tacos with Cilantro and Lime Crema
6. Quinoa Black Bean Burrito Bowls
You can check out what we've made in the past for Cinco de Mayo, or you peruse our 5 Star Mexican recipes.