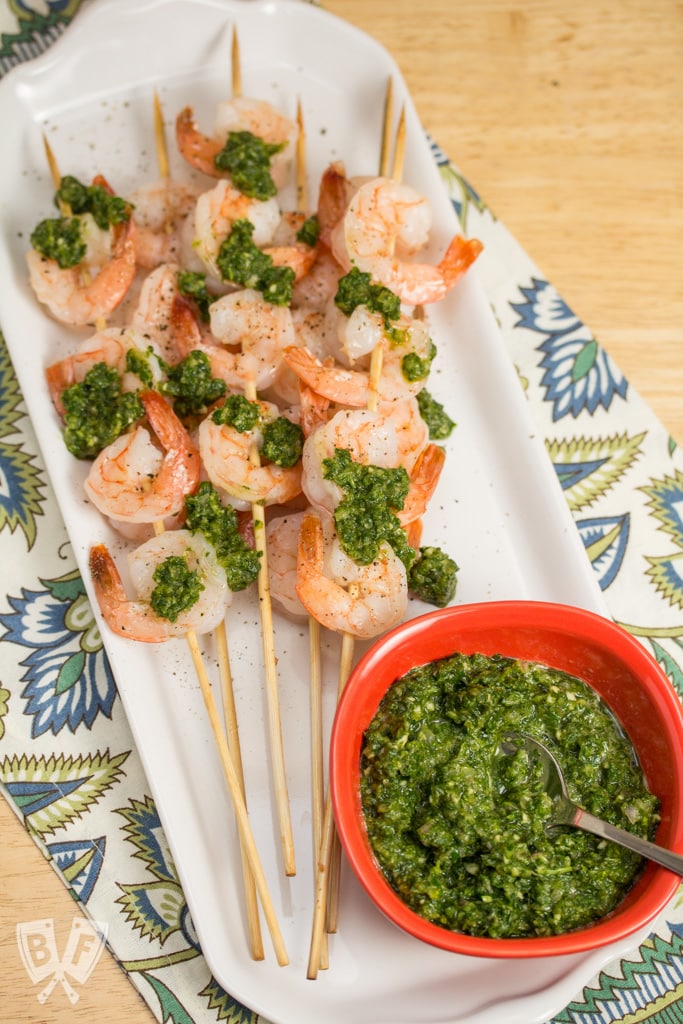 This post may contain affiliate links, which won't change your price but will share some commission.
A quick and simple weeknight recipe, perfect as an appetizer or main course.
There's nothing like an easy, delicious meal after a long day. These shrimp were just the ticket for dinner with my in-laws.
When I came across this recipe in Cooking Light, I flagged it immediately. It was listed as an appetizer, but I knew it would be perfect for a main course if I paired it with another simple dish.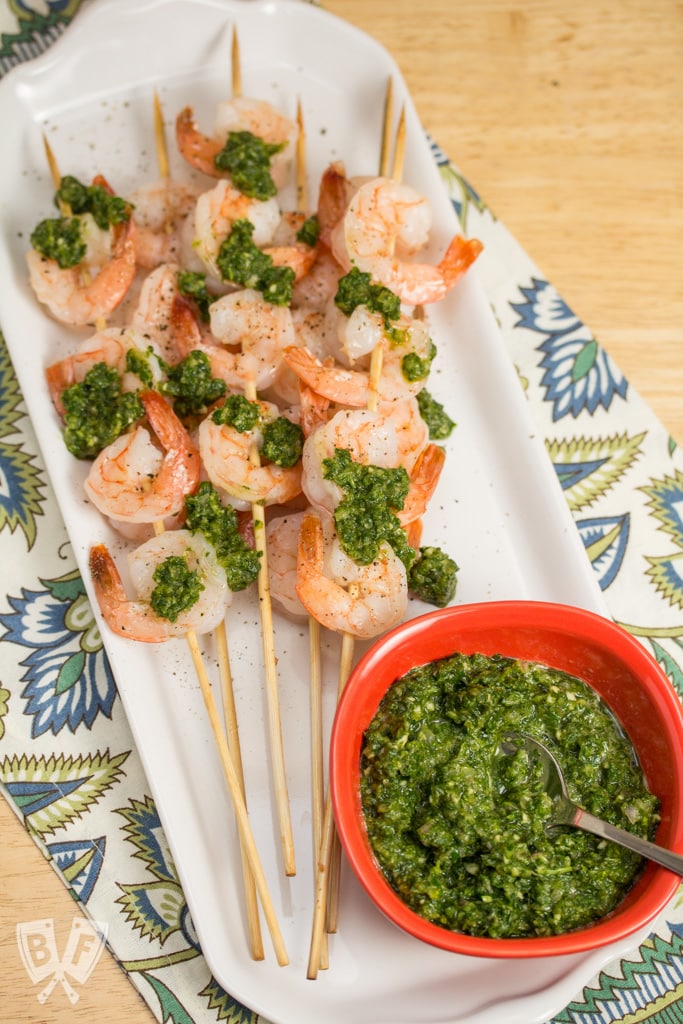 The only change I had to make with this recipe was to broil my shrimp. I was hoping to grill them, but it was raining pretty hard and I couldn't make it happen. Broiling on high for a few minutes per side worked out just fine.
I ended up serving this with my Fennel + Citrus Salad with Shallots + Capers, and it was the perfect, light dinner. My family loved it, including my 4-year-old, who ate more of the shrimp than any of the adults!
To make this serve 4 adults and 1 kid as a main course, I multiplied the recipe by 1.5 and it was just right!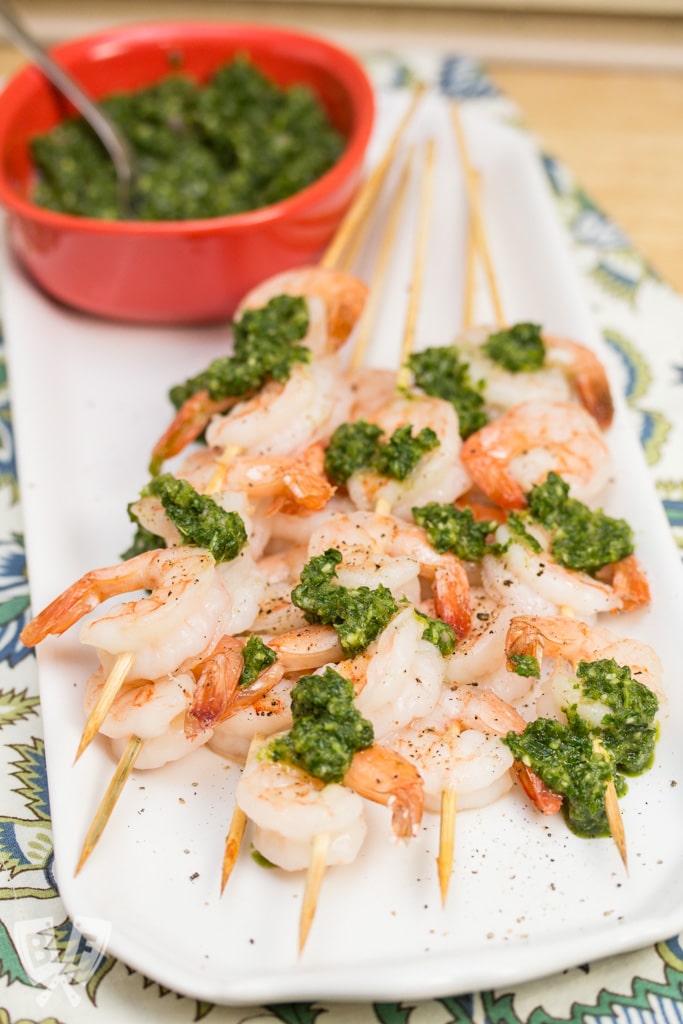 We all really liked the chimichurri sauce. The arugula added a nice bit of peppery flavor, and it was really vibrant and fresh. I definitely added a little more garlic than it called for, and I recommend you do so if you're a garlic lover, too!
1 cup arugula leaves
1/2 cup fresh flat-leaf parsley leaves
2 tablespoons chopped shallots
2 tablespoons fresh lemon juice
2 tablespoons extra-virgin olive oil
1/4 teaspoon crushed red pepper
1 garlic clove
1/2 teaspoon kosher salt, divided
Cooking spray
2 teaspoons canola oil
24 large shrimp, peeled and deveined (about 1 pound), tails on
1/2 teaspoon black pepper
See MyRecipes for the full recipe.