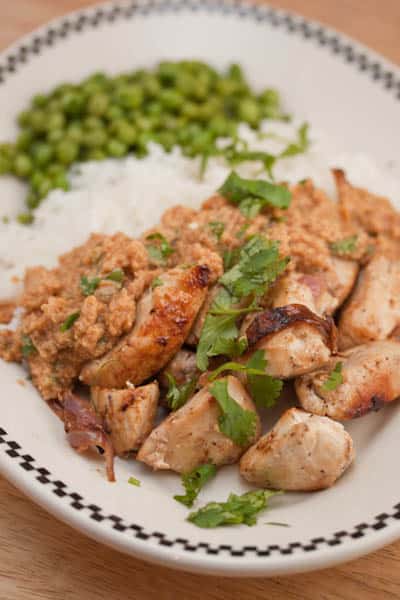 Chicken with Peanut Sauce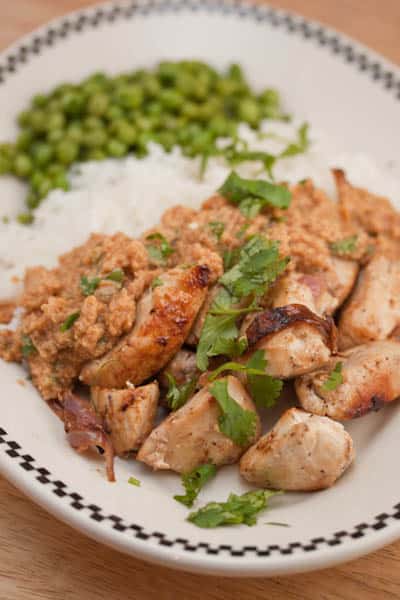 I had a hectic couple of weeks, so I'm just now updating a backlog of posts…sorry for the delay, and for the insane amount of posts that will soon be hitting (read: we had a killer Superbowl party!). I'm backdating them so they'll be in the right place.
This is what I ended up making with the peanut sauce that I made. I seasoned some diced chicken breast with salt and pepper and sauteéd it with some red onions until it was cooked through. I put the peanut sauce and a sprinkle of cilantro on the side, and served it with jasmine rice and some peas. It was good, but again, the peanut sauce wasn't my favorite.