This post may contain affiliate links, which won't change your price but will share some commission.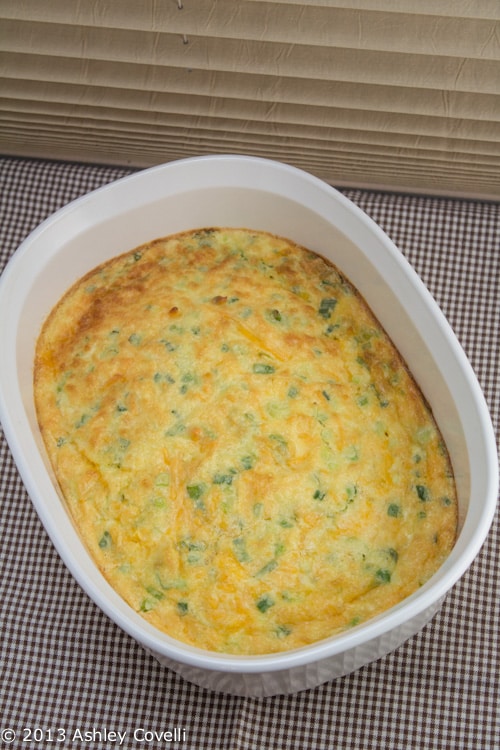 I like making breakfast casseroles on the weekends so that we can have something easy to reheat for breakfast on busy weekdays. This one only takes a few ingredients, and yields a light and fluffy casserole that comes together in less than an hour. I wasn't too crazy about this one for some reason. It seemed kind of salty to me, and could have really benefited from something else (maybe tomatoes?) to cut through that flavor. I liked this best spread over a piece of toast, but I have to be honest, I'm not overly excited for the leftovers. It was fine, just nothing special.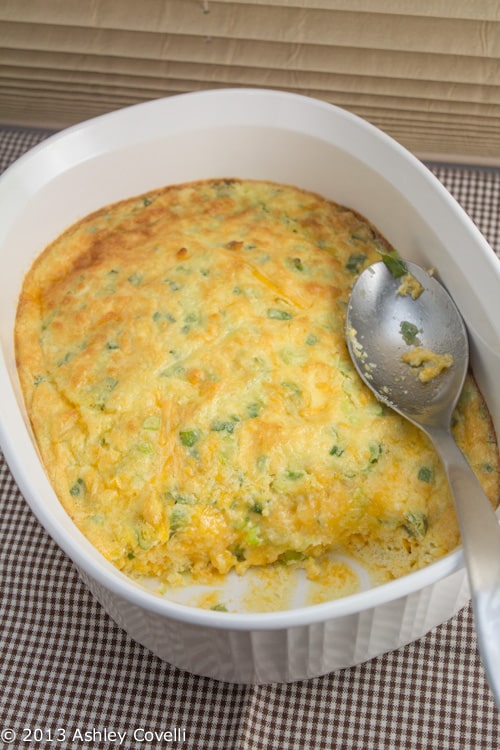 Cheddar Scallion Brunch Eggs
Huffington Post
45 minutes total
6 servings
1 tablespoon unsalted butter
1 bunch scallions, thinly sliced
¼ cup all-purpose flour
¾ teaspoon salt
½ teaspoon baking powder
6 large eggs, warmed, in shell, in very warm tap water for 5 minutes
¾ cup ricotta cheese
2 cups coarsely grated cheddar cheese, about 8 ounces
Preheat oven to 350 F. with rack in middle. Grease a 1 ½- to 2-quart shallow baking dish.
Melt butter in a medium skillet over moderate heat and cook scallions, stirring, until softened, 1 to 2 minutes. Remove from heat and cool.
Whisk together flour, salt, and baking powder in a small bowl.
Beat eggs in a large bowl with an electric mixer at high speed until pale and doubled in volume, about 3 minutes with a stand mixer and longer with a hand-held. Reduce speed to low and mix in flour mixture, scallions, and cheeses.
Pour into baking dish and bake until puffed and set and top is golden, 30 to 35 minutes.
Big Flavors Rating: 3 Stars