This post may contain affiliate links. Thank you for supporting the brands that keep me creative in my tiny kitchen!
This second round of illness-fighting juices was…intense. The grapefruit was really powerful, and it was hard to get past it. We ended up adding some apple juice to try to cut the tartness of this juice, because we knew that all of this vitamin C would be really good for us. It looked pretty cool because of the kiwi seeds, but I don't think I'd make it again.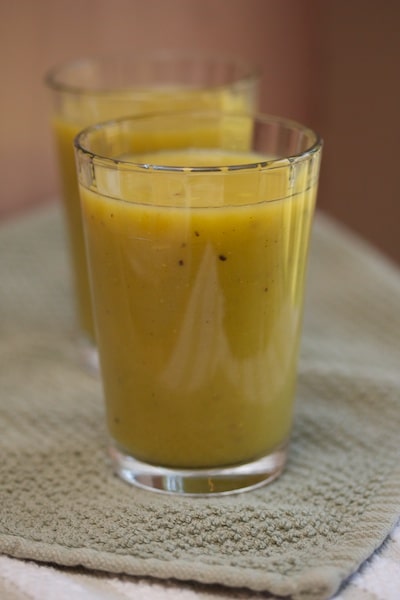 C-Blitz
The Juicing Bible (Second Edition) – Pat Crocker
1 grapefruit, cut to fit tube
2 oranges
6 sprigs fresh parsley
3 kiwifruits
1. Using a juicer, process grapefruit, oranges, parsley and kiwifruits. Whisk and pour into 1 large or 2 smaller glasses.
Big Flavors Rating: 2 Stars