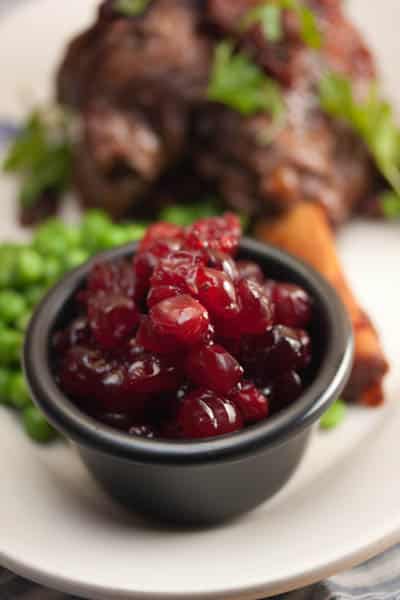 This post may contain affiliate links. Thank you for supporting the brands that keep me creative in my tiny kitchen!
We had some homemade cranberry sauce at some friends' house a few nights ago, and I wanted to try my hand at making some of my own. I saw this recipe, and it looked like a winner. The only thing I did differently (by accident) was to add the bourbon at the beginning, and let it cook with the cranberries. I served this at room temperature and it was really good. Tangy and definitely bourbon-y…we really liked it!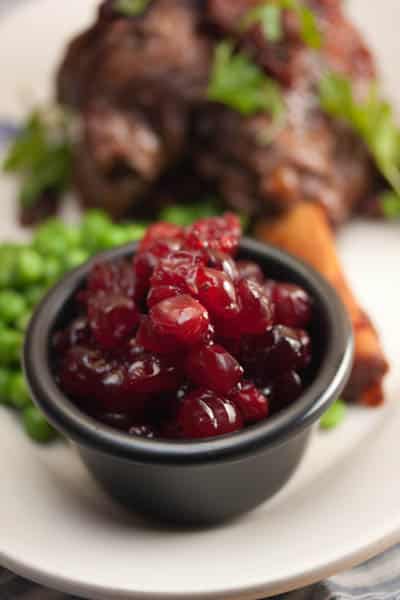 Bourbon Cranberry Sauce
Bon Appétit November 1991
yield: Makes about 3 cups
1 pound (about 4 cups) cranberries
2 cups sugar
1/4 teaspoon ground cinnamon
1/4 cup bourbon
Preheat oven to 350°F. Combine first 3 ingredients in 9×13-inch baking dish. Cover tightly with foil and bake until cranberries are tender and sugar is dissolved, stirring once, about 1 hour. Remove from oven and stir in bourbon. Refrigerate cranberry sauce until well chilled. (Can be prepared 1 week ahead.) Transfer to bowl and serve.
Big Flavors Rating: 4 Stars