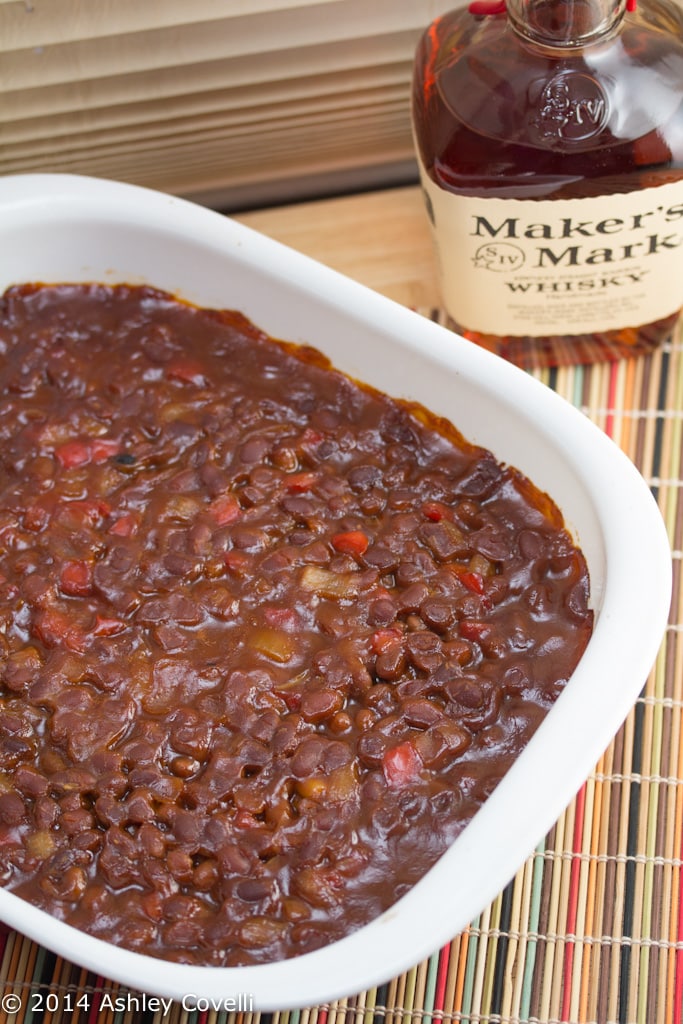 This post may contain affiliate links. Thank you for supporting the brands that keep me creative in my tiny kitchen!
The second dish we made for our Supper Club dinner this month was a big tray of boozy baked beans. This is an easy dish to put together, and the extra flavor that cooks down into these beans is just awesome!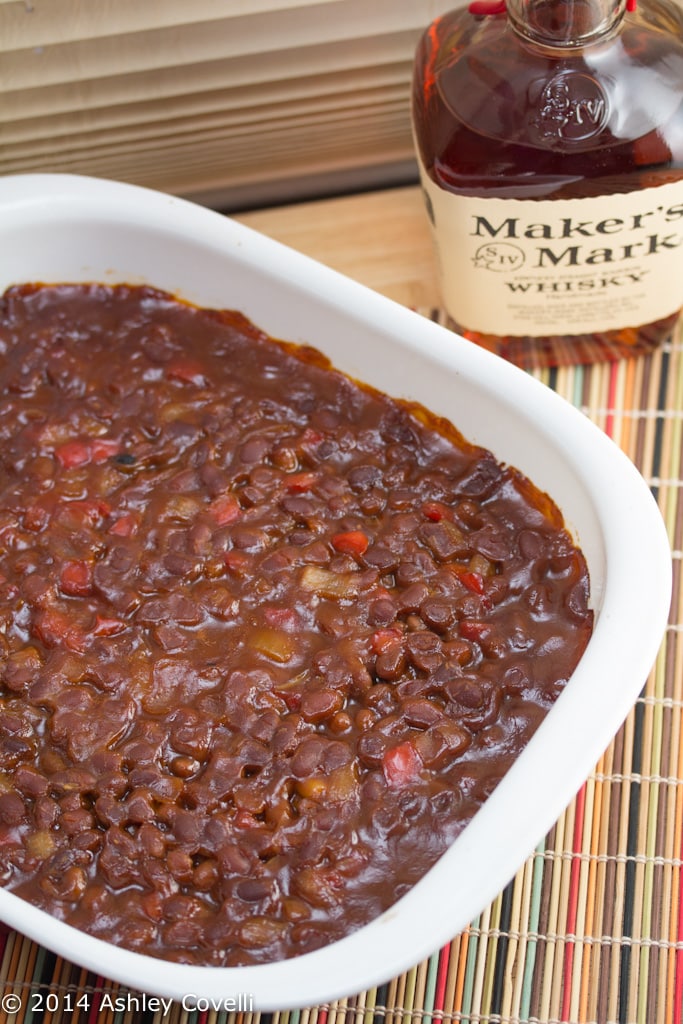 I never knew how tricky it was to track down baked beans that didn't have bacon or pork in them already, but I managed to find some that were vegetarian. Not that I mind bacon with my baked beans, but one of our Supper Club members doesn't eat pork, and I didn't want her to miss out on this bourbon-filled goodness. So just know that if you read the labels closely and use a butter substitute, these beauties can be enjoyed by vegetarians and vegans, too!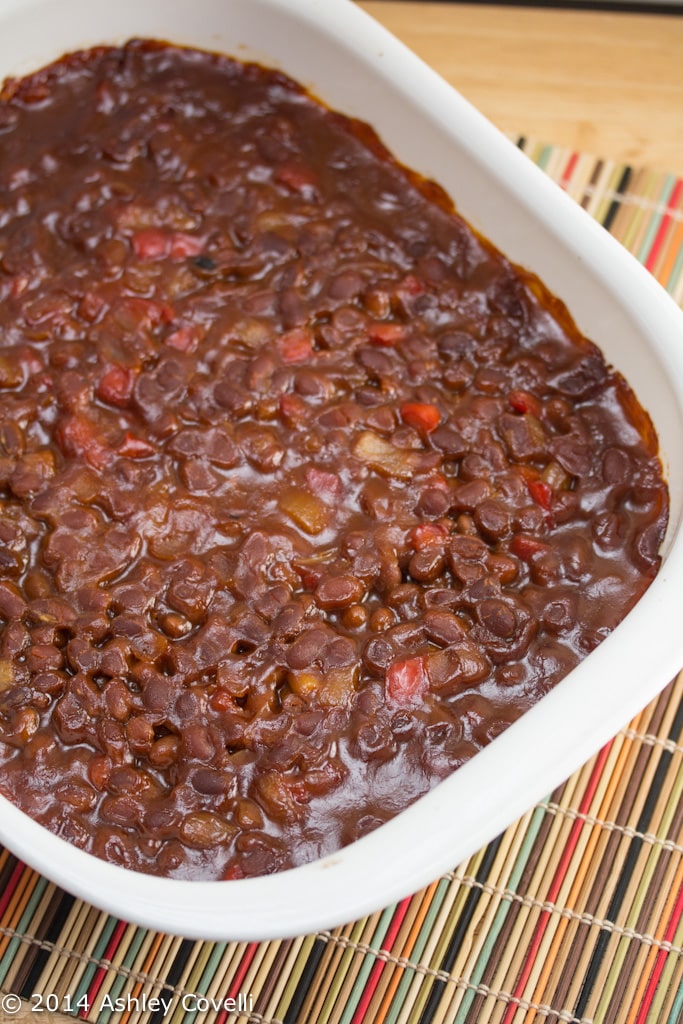 Bourbon BBQ Baked Beans
A Dash of Soul
Serves: 8
1 T. olive oil
1 T. butter or buttery spread
1/2 c. diced onions
1/2 c. diced bell peppers
1/3 c. prepared barbecue sauce (whatever you have lying around)
1/4 c. ketchup
1/4 c. brown sugar
2 t. molasses
2 t. apple cider vinegar
1/2 t. Worcestershire sauce
1/3 c. bourbon whiskey
40 oz. canned baked beans
Preheat oven to 375.
In a large skillet, heat the olive oil and butter over medium heat.
When the pan is hot, add the onions and bell peppers and sautee until they are soft and just begin to brown.
Add the barbecue sauce, ketchup, brown sugar, molasses, vinegar, and whiskey to the pan. Stir together and let boil for a few minutes.
Remove the skillet from the heat.
Drain the canned baked beans as much as you possibly can (I like to remove the top from the can and then press it into the can to squeeze the liquid out).
Pour the drained beans into the skillet, then stir gently to coat the beans in the sauce.
Spray a casserole dish or other baking pan with nonstick spray.
Pour the bean mixture into the dish and bake in the preheated oven for about 30 minutes, or until the beans are bubbling throughout and brown on top.
Let cool for a few minutes before serving.
Big Flavors Rating: 4 Stars