This post may contain affiliate links, which won't change your price but will share some commission.
I had some soft tofu that I needed to use up, and I found this smoothie recipe and thought it sounded interesting. I wasn't a big fan of it. I really enjoy tofu, but this tasted too much like tofu for a smoothie. It wasn't sweet really, either. Maybe a little honey or agave would have helped. My toddler really enjoyed drinking this at least... which was a nice way to get him to have a little extra protein today. I think that tofu in a smoothie can be a good thing, but this wasn't the recipe for me.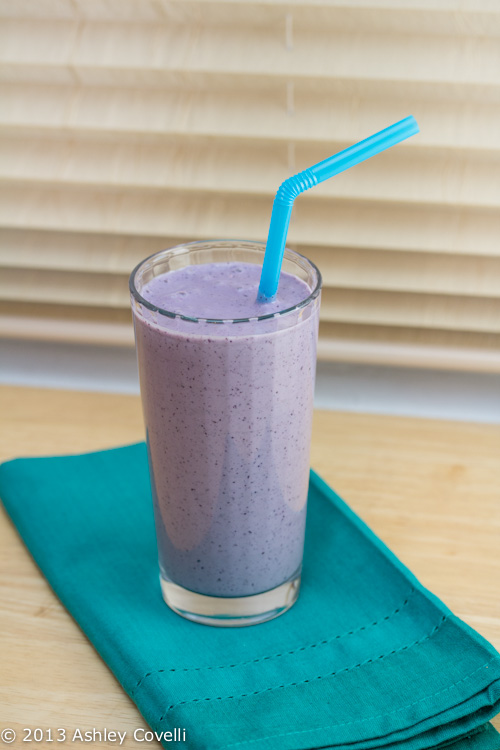 Blueberry Tofu Smoothie
Sparkpeople - SOCCERCHICK08
1 cup soft Tofu
½ a banana
½ cup nonfat milk
½ cup nonfat plain yogurt
½ cup blueberries, frozen
Blend the tofu, milk, yogurt, half the blueberries, and banana until lightly smooth. Add the remaining blueberries and blend till very smooth. The flavor should be much like a blueberry smoothie as the flavor of both the yogurt and tofu will not overwhelm the berry flavor.
Servings Per Recipe: 1
Amount Per Serving
Calories: 364.9
Total Fat: 11.3 g
Cholesterol: 8.5 mg
Sodium: 169.2 mg
Total Carbs: 43.2 g
Dietary Fiber: 4.0 g
Protein: 28.3 g
Big Flavors Rating: 2 Stars