This post may contain affiliate links, which won't change your price but will share some commission.
I found some super ripe mangoes and avocados at the store today, and I knew they'd be perfect for a lunchtime smoothie. I (of course) had some kale in the fridge, too. I like adding a bit of frozen fruit instead of just ice to bring it all together. This was different from a lot of the smoothies I make - the oats added a really interesting texture. It wasn't my favorite smoothie, but it was still a nice, healthy beverage option.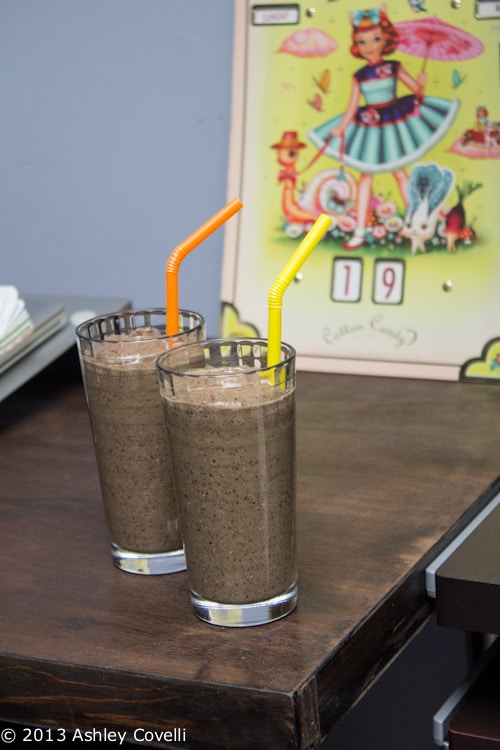 Blueberry Mango Avocado Kale Smoothie with Oats
Ashley Covelli
Serves 2 adults and 1 toddler 😉
2 cups cold filtered water
1 cup frozen wild blueberries
4 cups (lightly packed) kale, roughly chopped
1 mango, peeled, pitted and roughly chopped
1 avocado, peeled, pitted and roughly chopped
⅓ cup quick oats*
1 - 2 tablespoons raw blue agave
Place ingredients in a blender and blend until smooth.
*Optional: use Gluten Free
Big Flavors Rating: 3 Stars