This post may contain affiliate links, which won't change your price but will share some commission.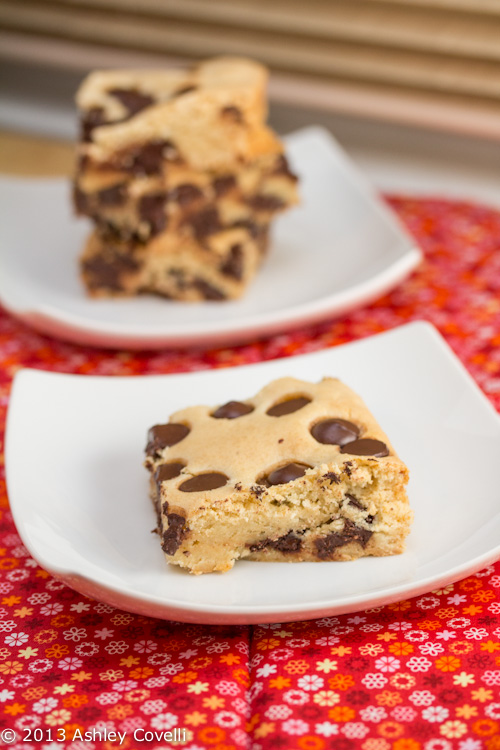 I've made brownies before, but never blondies. When I saw this post over at Beantown Baker, I knew I needed to try these out! I used white chocolate chips and bittersweet baking chips, and they turned out great! White chocolate has been growing on me lately - I usually prefer dark - but sometimes it's a nice change every once in a while, as long as you get some good quality chocolate. My husband absolutely loved these, and he usually haaaaates white chocolate, so that says a lot!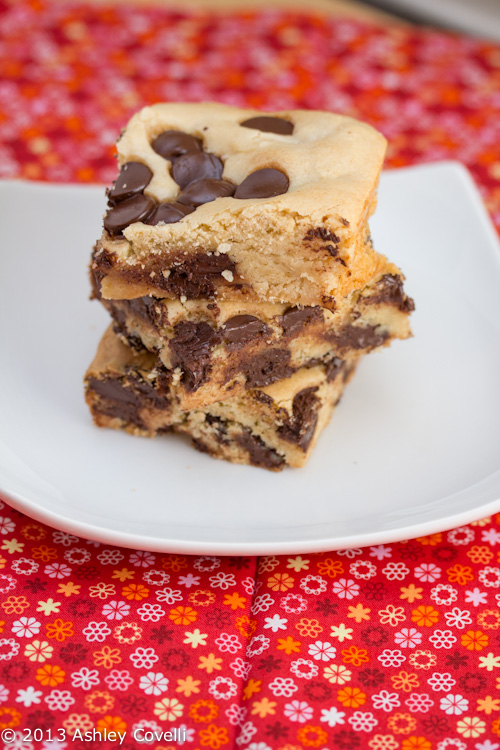 Black and White Blondies
Pass the Sushi via Beantown Baker
YIELD: 16 BARS
ingredients:
1 cup chopped white chocolate
¼ cup (4 Tbsp) butter
¾ cup sugar
2 teaspoon vanilla
¼ teaspoon freshly ground nutmeg
¼ teaspoon salt
2 large eggs
1 ¼ cups flour
½ teaspoon baking powder
1 cup bittersweet chunks or chopped chocolate
directions:
Preheat the oven to 350F. Lightly grease a 9″ square pan.
Place the white chocolate, butter, and sugar in a heatproof bowl. Heat at low power in the microwave at 1-minute intervals, or over simmering water, until the chocolate softens; white chocolate is sensitive to scorching, so be careful.
When the butter is melted and the white chocolate looks soft, stir in the vanilla, nutmeg, and salt. Let the mixture cool to lukewarm. Beat in the eggs.
Whisk together the flour and baking powder, and stir into the egg mixture.
Stir in ¾ cup of the chocolate chunks. Spoon the batter into a greased 9″ square pan, and sprinkle the remaining chocolate chunks over the top.
Bake the brownies for 25 minutes, until they're light golden brown and the edges pull just slightly away from the pan.
Cool completely and serve.
Big Flavors Rating: 4 Stars