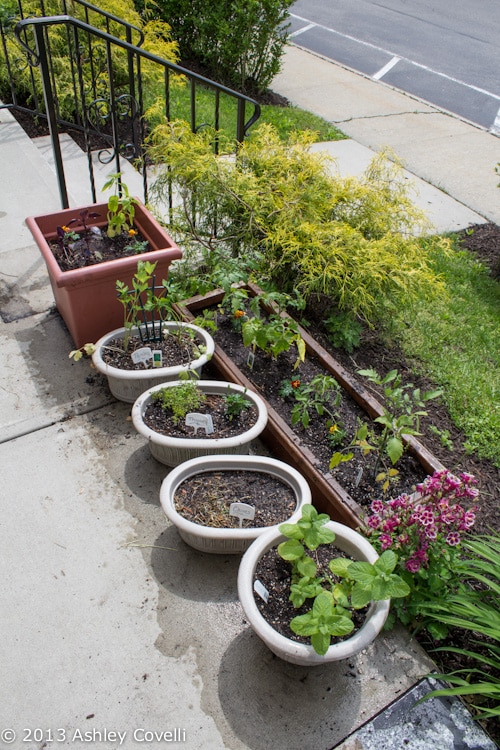 Big Flavors from a Tiny Garden
Every year, we plant a small garden on our patio. We have room for a few tomato plants and some herbs. The weather finally cooperated long enough for me to get everything planted Monday morning. I forgot to plant garlic over the fall, so we don't have any of that this year, but here's what we do have: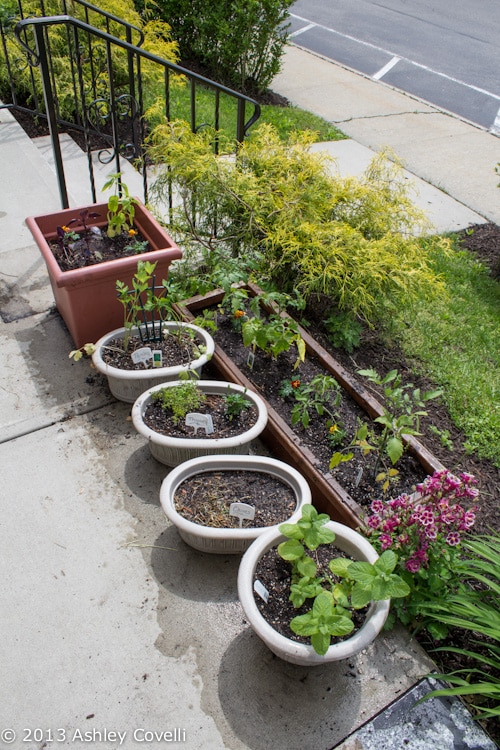 -green and purple basil
-flat leaf parsley (2)
-thyme (I planted one new, and there's some that popped up from last year)
-chives (they pop up every year, but this year there isn't much there yet, so I'm going to buy another plant)
-mint (I've tried to grow it a few times and haven't had luck with it, but I'm going to give it one more try)
-4 tomato plants: yellow pear, patio, jubilee and sungold
-6 marigolds (in between the tomatoes and mixed in with the herbs)
I still have a rhubarb plant over at my in-laws' house, and I can't wait to harvest some of that goodness!