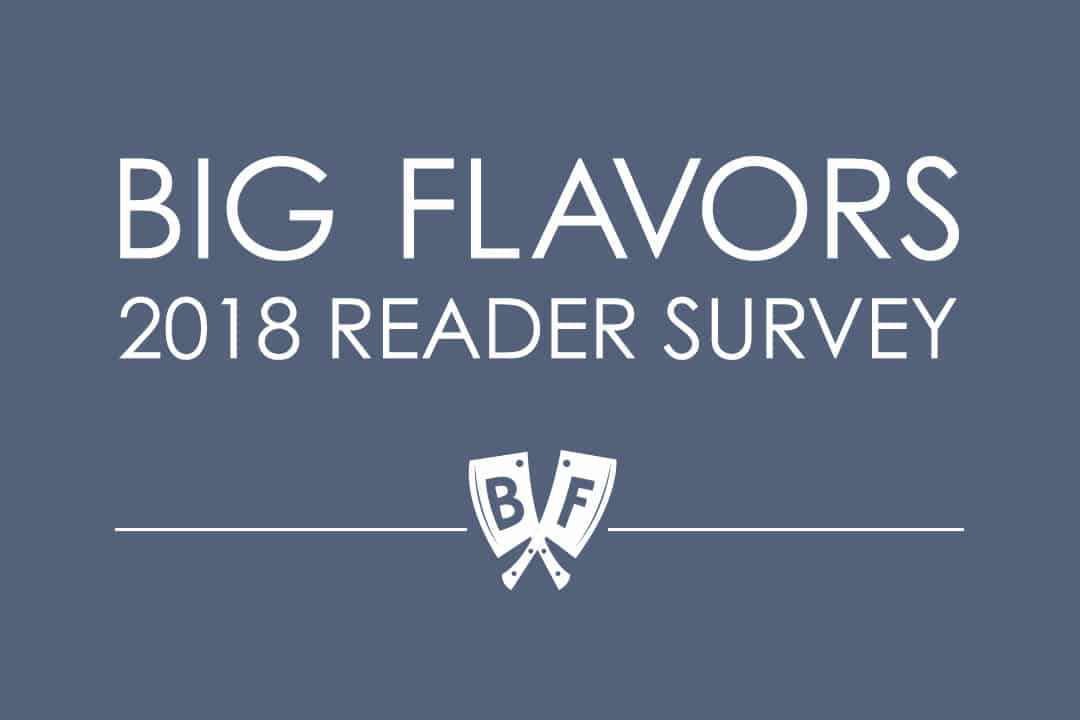 Big Flavors 2018 Reader Survey
The 2018 Big Flavors Reader Survey is LIVE and I want to hear from YOU!
I'd love to help you make 2018 more delicious than ever. Fill out my survey & you'll be entered to win a $10 Amazon gift card as a thank you for your time & input.
Let's get cooking!