This post may contain affiliate links, which won't change your price but will share some commission.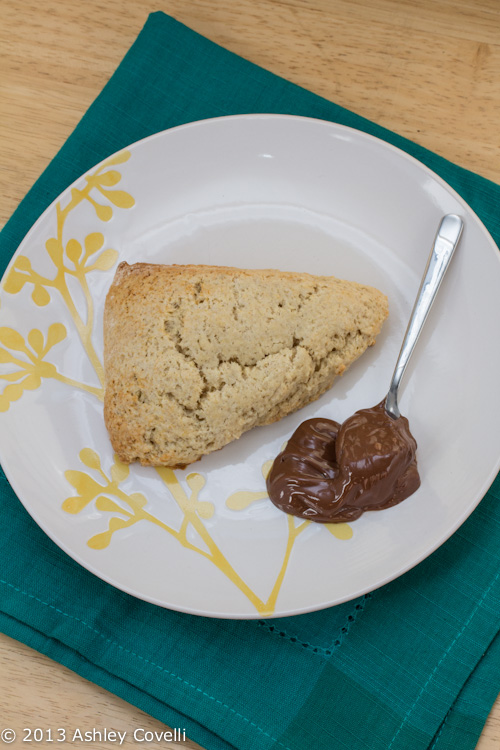 When life hands you really ripe bananas, it's a sign that you need to bake something delicious, right? And what better breakfast than something slathered with Nutella? These scones were easy enough to whip up early this morning, while my toddler was having a dance party in the living room. Who knew he was so into The Cure? But I digress... make these scones. They're fluffy and delicious and not too sweet. The cinnamon adds a nice bit of earthiness. Paired with a cup of freshly brewed coffee, this was a wonderful way to start a Sunday morning.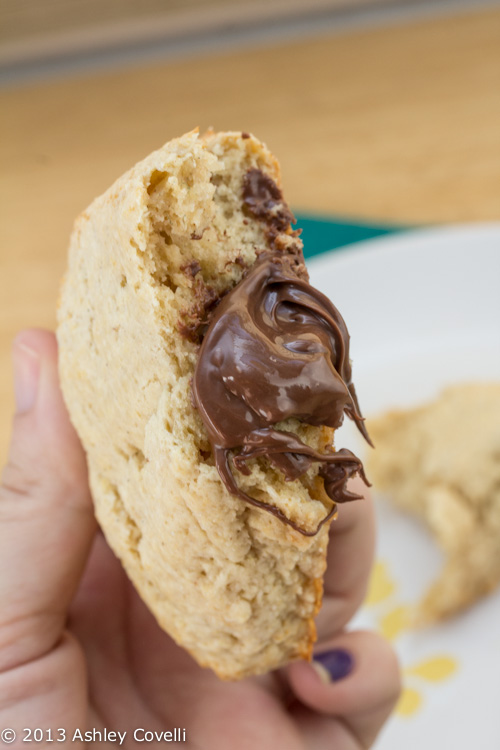 Banana Scones
Heather Christo Cooks
Preparation time: 10 minute(s)
Cooking time: 10 minute(s)
Number of servings (yield): 8
2 cups flour
½ cup sugar
1 teaspoon baking powder
½ teaspoon baking soda
½ teaspoon salt
½ teaspoon cinnamon
8 tablespoons cold butter, cut into small pieces
½ cup mashed banana
2 tablespoons heavy cream
1 egg, beaten
1 tablespoon cream
vanilla sugar (or table sugar)
1. Preheat the oven to 400 degrees, and prepare a sheet pan with a silpat or parchment paper.
2. In the bowl of a food processor, combine the dry ingredients. Pulse in the cold butter.
3. In a separate bowl combine the banana, heavy cream and egg and mix them together well. Add the wet ingredients to the dry ingredients and Pulse until the dough comes together well.
4. Turn out onto a floured surface and gently form into a disc. Slice into 8 scones.
5. Put the scones on the prepared sheet pan and rub the top of each with some of the heavy cream, and then sprinkle with sugar.
6. Bake the scones at 400 degrees for 10 minutes. Let cool and Enjoy!
Big Flavors Rating: 4 Stars