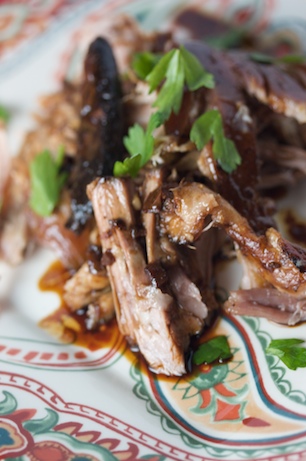 This post may contain affiliate links. Thank you for supporting the brands that keep me creative in my tiny kitchen!
I had some pork spareribs that I wanted to cook in the slow cooker, so I picked this recipe. I didn't drain the liquid before cooking, because the ribs aren't as fatty as country ribs, and I didn't like the thought of leaving the slow cooker on all day with no liquid in it. I also boiled some of the marinade at the end to use as a sauce on top. The results were OK, but the sesame oil proportion was way off – it made it taste oily. Usually sesame oil is used at the end for flavor, not as the main cooking oil. I saw that some of the comments said to swap the measurements for the sesame oil and olive oil, and I think that probably would have helped.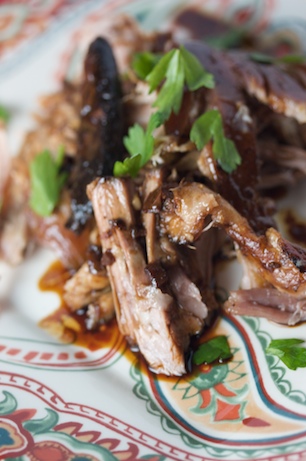 Asian Style Country Ribs
Allrecipes – Aliskill
"This is a super slow cooker recipe for country ribs that is tasty, versatile, and EASY! Serve with sushi rice and your favorite stir-fry vegetables."
PREP TIME 10 Min
COOK TIME 9 Hrs
READY IN 17 Hrs 10 Min
¼ cup lightly packed brown sugar
1 cup soy sauce
¼ cup sesame oil
2 tablespoons olive oil
2 tablespoons rice vinegar
2 tablespoons lime juice
2 tablespoons minced garlic
2 tablespoons minced fresh ginger
1 teaspoon Sriracha hot pepper sauce
12 boneless country-style pork ribs
1. Stir together the brown sugar, soy sauce, sesame oil, olive oil, rice vinegar, lime juice, garlic, ginger, and Sriracha in the slow cooker. Add the ribs; cover and refrigerate. Allow ribs to marinate in the refrigerator for 8 hours or overnight.
2. Before cooking, drain marinade and discard. Cook on Low for 9 hours. Drain cooked meat and shred, using 2 forks.
MacGourmet Rating: 3 Stars