This post may contain affiliate links, which won't change your price but will share some commission.
We're plowing through our stash of apples from the orchard this week. We made this dessert tonight, and it turned out really nice! It was a bit to sweet for me - if I made it again, I'd probably cut the sugar in the crumb mixture in half. It just seemed like I was pouring a lot of sugar on top. It was pretty easy to put together, and we really enjoyed it.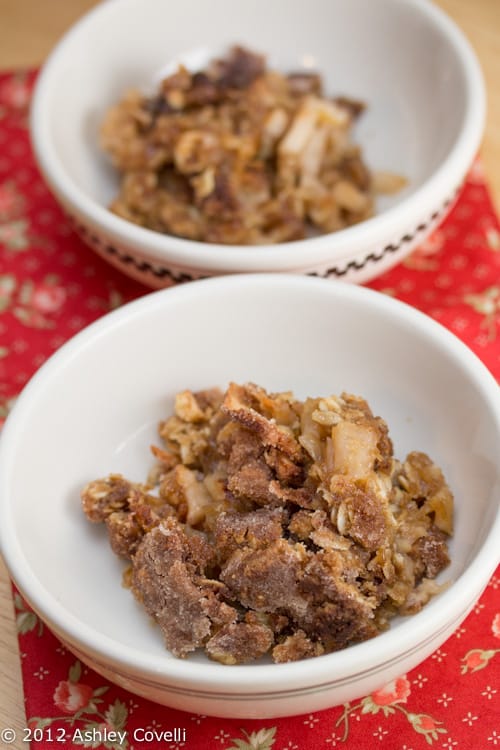 Apple Oatmeal Crisp
Allrecipes - Dave Behnke
"Its easy to make, one bowl and no mess. This has been handed down from my grandmother and I would like to share it with you."
PREP 20 mins
COOK 40 mins
READY IN 1 hr
Original recipe makes 1 - 8 inch square pan
1 cup brown sugar
1 cup rolled oats
1 cup all-purpose flour
½ cup butter, melted
3 cups apples - peeled, cored and chopped
½ cup white sugar
2 teaspoons ground cinnamon
Preheat oven to 350 degrees F (175 degrees C). Lightly grease an 8-inch square pan.
In a large bowl, combine brown sugar, oats, flour and butter. Mix until crumbly. Place half of crumb mixture in pan. Spread the apples evenly over crumb mixture. Sprinkle with sugar and cinnamon and top with remaining crumb mixture.
Bake in the preheated oven for 40 to 45 minutes, or until golden brown.
Big Flavors Rating: 4 Stars