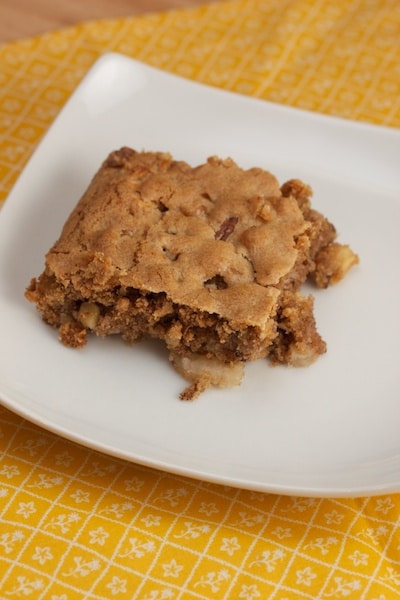 This post may contain affiliate links. Thank you for supporting the brands that keep me creative in my tiny kitchen!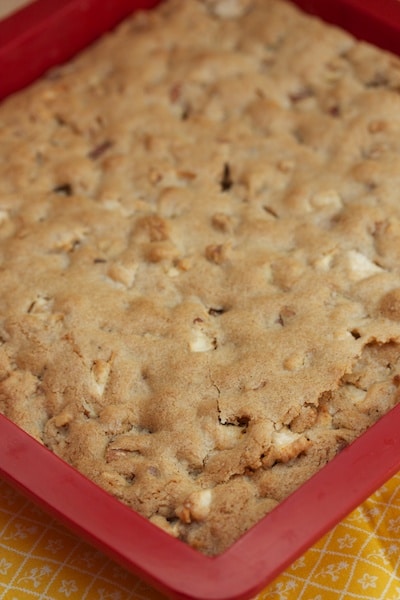 I found this recipe for an apple dessert that looked different than the "standard" apple dishes I've made before. It was pretty good, but nothing too special. The walnuts add a really nice texture to the bars. This is a sweet but not too sweet dessert.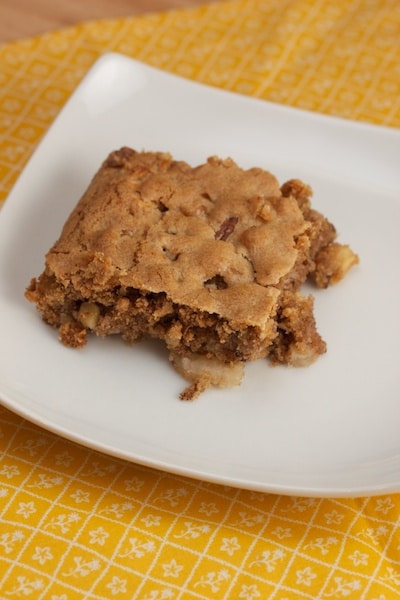 Apple Bars
Allrecipes – S. Powell
"Granny Smith apples work well in this recipe."
Prep Time: 15 Min
Cook Time: 40 Min
Ready In: 55 Min
Original Recipe Yield 16 bars
1/2 cup melted butter
1 cup white sugar
1 egg
1 cup all-purpose flour
1/2 teaspoon baking soda
1 teaspoon ground cinnamon
1 cup apples – peeled, cored and finely diced
1 cup chopped walnuts
1. Preheat oven to 350 degrees F (175 degrees C). Grease and flour 8×8 inch baking pan.
2. In a large bowl, mix melted butter with sugar and egg. Mix in flour, baking soda, and cinnamon, and then stir in apple and walnuts. Spread batter into prepared pan.
3. Bake for approximately 40 minutes, or until a small knife inserted in the center comes out clean.
Nutritional Information:
Amount Per Serving Calories: 137 | Total Fat: 6.2g | Cholesterol: 28mg
Big Flavors Rating: 3 Stars