This post may contain affiliate links, which won't change your price but will share some commission.
The weather is finally starting to warm up out here in New York, and I've craved some grilled food for a while now. I had some grass-fed hamburger meat in the freezer, so I decided to thaw it out and ask Dino if he would be up for firing up the grill for the first time this year. He agreed, especially after I told him that I planned to make homemade hamburger buns! I haven't baked bread in a while, and a recipe that promised homemade bread in under an hour sounded like just the right thing for me. This was super easy to put together, and the results were nice, soft hamburger buns. I have a few other sandwiches planned to use up the rest of them this week, and I'm so glad to have something so fresh and tasty waiting in the kitchen for me!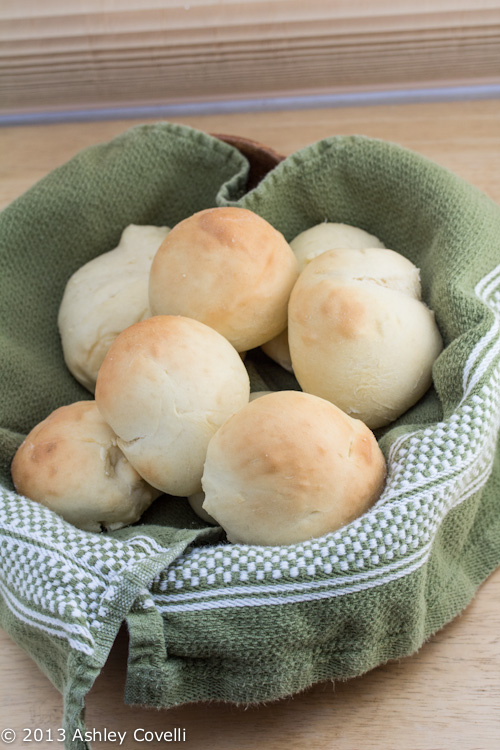 40-Minute Hamburger Buns
Taste of Home
Here on our ranch, I cook for three men who love hamburgers. These fluffy yet hearty buns are just right for their big appetites. I also serve the buns plain with a meal. —Jessie McKenney, Twodot, Montana
Prep: 20 min. + resting Bake: 10 min.
Yield: 12 Servings
2 tablespoons active dry yeast
1 cup plus 2 tablespoons warm water (110° to 115°)
⅓ cup vegetable oil
¼ cup sugar
1 egg
1 teaspoon salt
3 to 3-½ cups all-purpose flour
In a large bowl, dissolve yeast in warm water. Add oil and sugar; let stand for 5 minutes. Add the egg, salt and enough flour to form a soft dough.
Turn onto a floured surface; knead until smooth and elastic, about 3-5 minutes. Do not let rise. Divide into 12 pieces; shape each into a ball. Place 3 in. apart on greased baking sheets.
Cover and let rest for 10 minutes. Bake at 425° for 8-12 minutes or until golden brown. Remove from pans to wire racks to cool. Yield: 1 dozen.
Nutritional Facts
1 serving (1 each) equals 195 calories, 7 g fat (1 g saturated fat), 18 mg cholesterol, 204 mg sodium, 29 g carbohydrate, 1 g fiber, 5 g protein.
Big Flavors Rating: 4 Stars