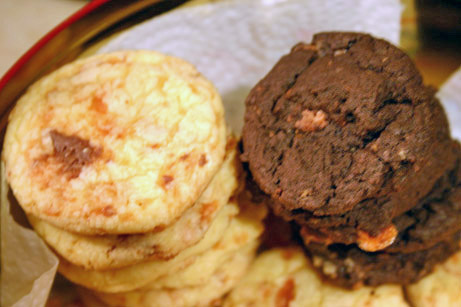 I had to make cookies for a bake sale for work last week and I needed something easy. I decided to make a batch of chocolate and vanilla so that I could send some to work with Dino too. Everyone loved them, and they couldn't be easier to make.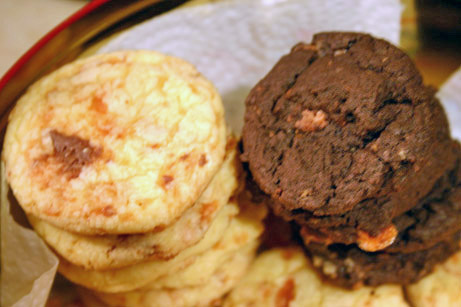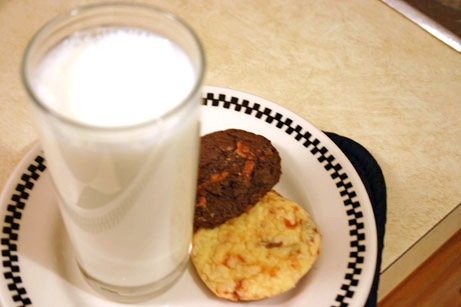 Butterfinger Cookies
101 Things to do With a Cake Mix – Stephanie Ashcraft
1 yellow or chocolate cake mix
2 eggs
⅓ cup vegetable oil
1 large Butterfinger candy bar
Preheat oven to 350*.
Mix together cake mix, eggs, and oil until powder is completely dissolved into dough. (Mixture will be thick.) Chop Butterfinger into tiny pieces, then mix into dough. Drop dough in small balls onto greased cookie sheet. Bake 10 to 12 minutes. Do not overbake. Remove from pan and cool.
MacGourmet Rating: 4 Stars