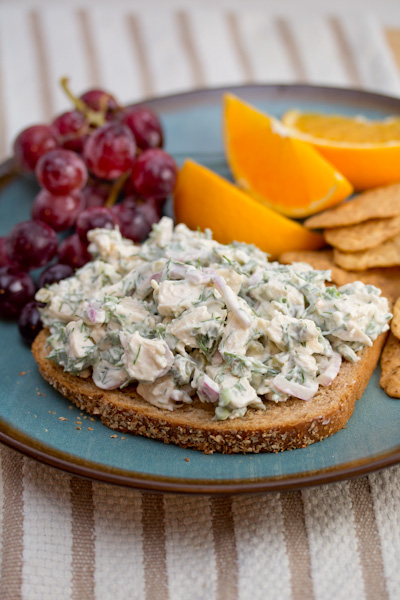 Chicken Salad with Mayo (Mayonezli Tavuk Salatasi)
This post may contain affiliate links. Thank you for supporting the brands that keep me creative in my tiny kitchen!
This is the second recipe that I've tried (I've copied a LOT more down) from turkishcookbook.com. Both of them have been major WOW recipes! This couldn't have been easier to make, and the ingredients really shine in it! I boiled chicken breasts with seasoned salt and bay leaves in water until they were cooked through, and then prepared the salad. I made sandwiches out of them last night (and had one for lunch today, too!) and they were amazing! I almost thought that I was putting too much dill in the dish, but I trusted the recipe and I'm glad that I did! It was outstanding!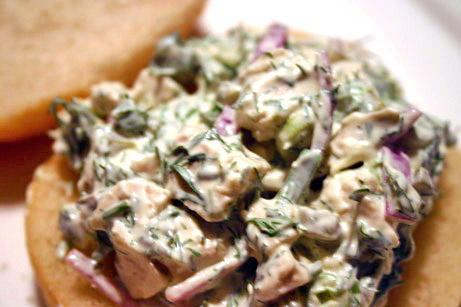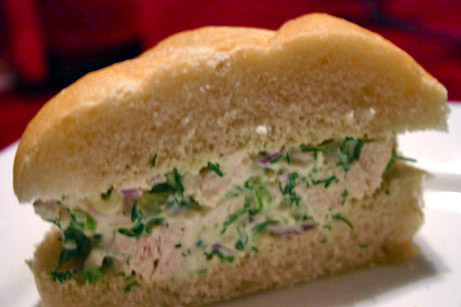 Chicken Salad with Mayo (Mayonezli Tavuk Salatasi)
Binnur's Turkish Cookbook
2 pieces of chicken breast, cooked, cut in medium size pieces
½ bunch dill, washed, drained, cut in small pieces
¼ red onion, sliced
3 fresh green onions, cut in small pieces
½ cup small pickled cucumbers (cornichons), cut in small cubes
1 cup mayonnaise
Mix all the ingredients in a medium sized cup, then transfer onto the serving plate. You may garnish with black olives. Serve any kind of meal as a salad on the side. Or it's perfect for a sandwich using the corner of Turkish Bread.
MacGourmet Rating: 5 Stars