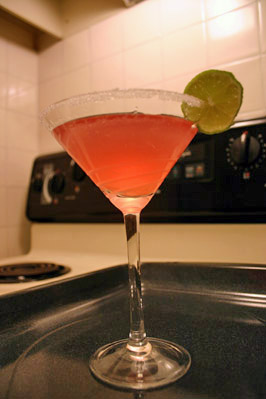 Buttery Nipple | Cosmopolitan Martini
This post may contain affiliate links. Thank you for supporting the brands that keep me creative in my tiny kitchen!
I finally got over being on antibiotics today, so I was able to try out making some alcoholic beverages at home. One of my favorite shots is a buttery nipple, and we found out that they're just butterscotch Schnapps topped off with Bailey's. They turned out GREAT!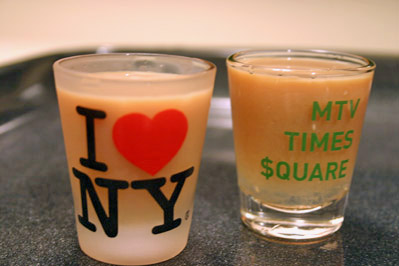 And I got new martini glasses for my bridal shower so I wanted to try out a cosmo recipe. I found this one online and it was great because it didn't taste like just pure vodka. I added some sugar to the rim and a lime wheel and it was fantastic!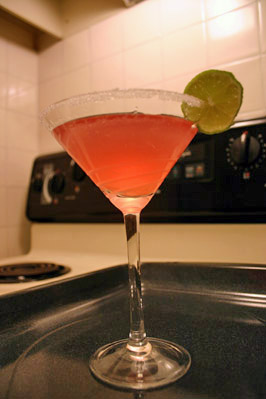 Cosmopolitan Martini
swankmartini.com
4 parts vodka
2 parts triple sec
2 parts cranberry juice
1 part fresh lime juice
Combine ingredients in a cocktail shaker with cracked ice and shake well. Strain into a chilled cocktail glass. Enjoy your cosmopolitan martini!
MacGourmet Rating: 5 Stars