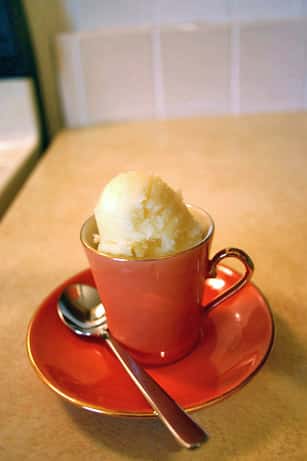 Spiced Fresh Orange and Honey Sorbet
This post may contain affiliate links. Thank you for supporting the brands that keep me creative in my tiny kitchen!
I tried out this sorbet and it really hit the spot! I used cardamom pods because I'm not a fan of star anise. The whole spices along with the cloves and ginger, really warm up the flavor of the fresh orange juice. It's a great flavor combination, and it's a nice change from ice cream – although I don't know too many other people who have been busting out their ice cream makers in December!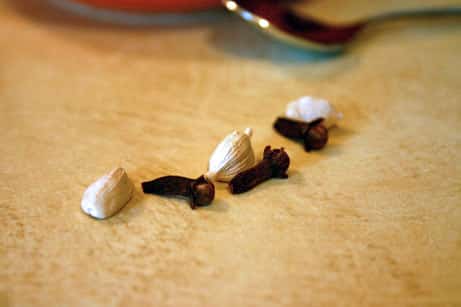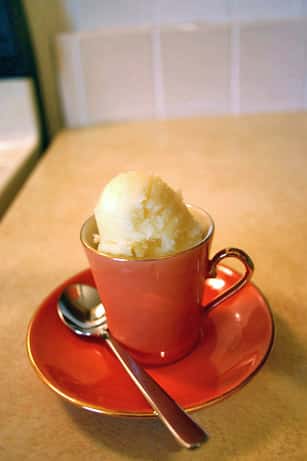 Spiced Fresh Orange and Honey Sorbet
Bon Appétit January 2008
Makes about 4 cups
3 cups water
1 cup sugar
½ cup clover honey
2 tablespoons finely grated orange peel
1 tablespoon chopped peeled fresh ginger
2 whole star anise or cardamom pods
2 cloves whole
1 small bay leaf, preferably fresh
2 cups chilled fresh orange juice
3 tablespoons fresh lemon juice
Combine first 8 ingredients in heavy large saucepan. Bring to boil over medium-high heat, stirring until sugar dissolves. Boil until syrup is thick and mixture is reduced to 2 cups, about 12 minutes. Discard bay leaf; cool syrup.
Strain syrup into medium bowl. Add orange juice and lemon juice. Transfer to ice cream maker and process according to manufacturer's instructions. Transfer sorbet to container, cover, and freeze until firm, at least 6 hours and up to 3 days.
MacGourmet Rating: 5 Stars