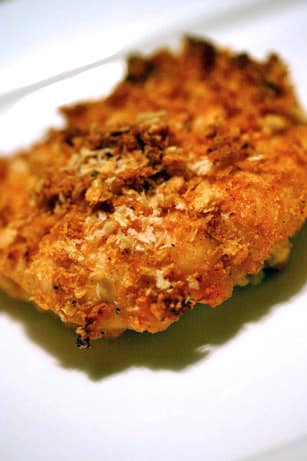 This post may contain affiliate links. Thank you for supporting the brands that keep me creative in my tiny kitchen!
Abigail over at BentoYum posted this recipe last month and I finally gave it a try tonight. It was great! I used panko as she suggested, and it came out deliciously crunchy. I'm one of the weirdos who doesn't really like chicken skin, so this is a great way to get the crunch of fried chicken without a lot of the fat (or the frying, for that matter). It's definitely an easy dish to throw together. It takes a while to bake, but you can do a couple extra pieces of chicken and cut them up for salads another day. I served it with peas and garlic bread.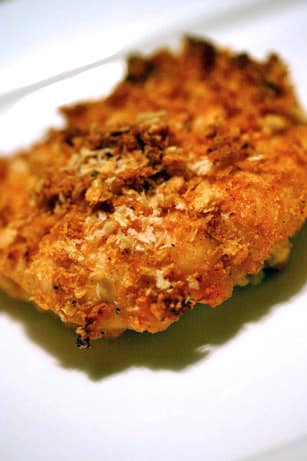 Oven-Fried Chicken
BentoYum.com
1 cup dry bread crumbs (I use panko)
½ t. salt
¾ t. paprika
½ t. celery salt
½ t. onion salt
⅛ t. pepper
⅛ c. vegetable oil
Feel free to experiment with your own favorite spices as well (I've added parsley on occasion, but hey, go crazy).
Mix it all together in a bowl, throw your wet chicken in a ziploc bag, toss in the above mixture, coat well (I do one chicken piece at a time), and then bake at 350 F (175 C) for about an hour on a greased baking sheet (I always find it easier to clean the sheet later if I put aluminum foil down first, grease it, then put the chicken on top of that). Don't turn it while cooking.
MacGourmet Rating: 4 Stars