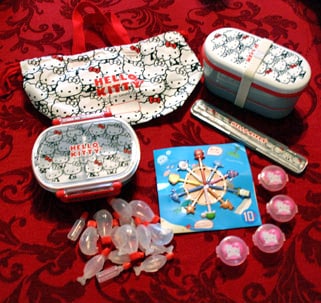 I'm not a morning person…at all. So I was pretty upset when my Saturday morning was interrupted at 8am by the doorbell. But then I realized that it might be some of the bento supplies that I ordered! I was right! The things I ordered from two separate places both made their way from Japan to New York and arrived on the same day!
This is the new stuff that I ordered from J-Box: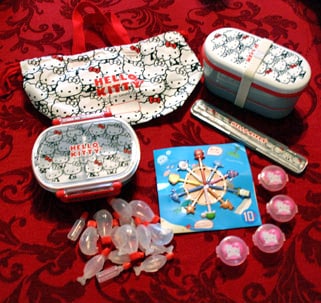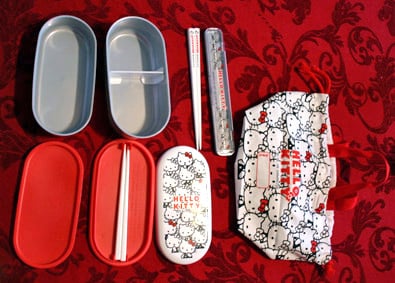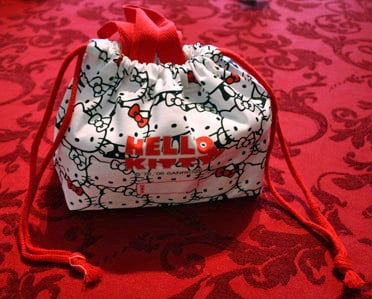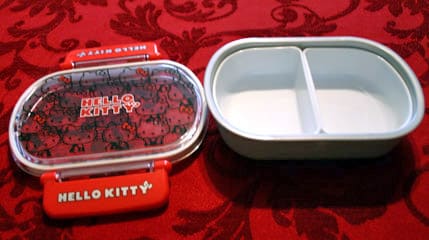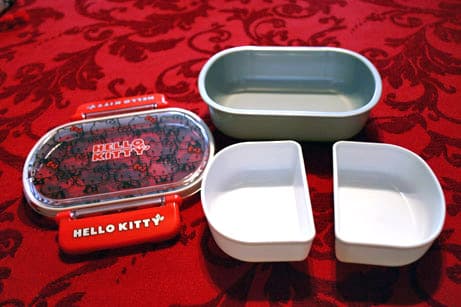 And this is the accessory kit that I ordered from BentoYum: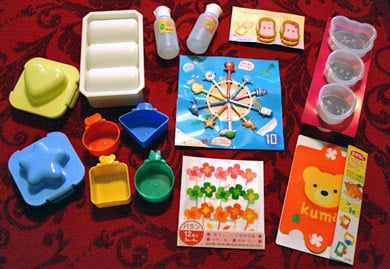 And here's a surprise to me – the monkey mayo dishes have an adorable little banana-handled spreader inside them: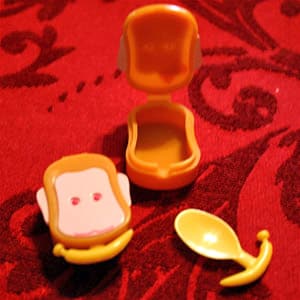 I'm so excited to have new bento toys now! So far I only have this bento set which I love, but want to have some more fun options to include in them. And yes, my friends at work tease me about bringing bento lunches, but I think they're secretly jealous that their lunches aren't so cute. They'd be blown away if they saw how intricate a lot of people make their bento lunches!