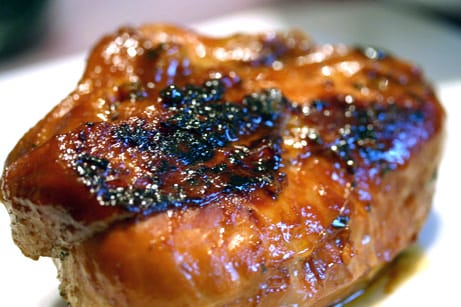 This post may contain affiliate links. Thank you for supporting the brands that keep me creative in my tiny kitchen!
I don't cook with bone-in chicken very often, but this recipe looked too good to resist. It's pretty easy to put together, and it's very tasty. It has a very unique flavor, and the way it cooks leaves it to almost have a BBQ glazed taste. The coconut milk is really great in this dish – I couldn't imagine leaving it out!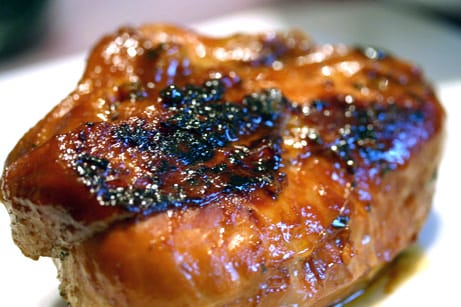 Trinidad Stewed Chicken
allrecipes.com – MASONBROWNE
PREP TIME 15 Min
COOK TIME 30 Min
READY IN 1 Hr 15 Min
4 Servings
½ (4 pound) whole chicken, cut into pieces
4 ½ teaspoons finely chopped green onion
4 ½ teaspoons chopped fresh cilantro
½ teaspoon minced garlic
½ teaspoon chopped onion
½ teaspoon salt
¼ teaspoon ground black pepper
1 ½ teaspoons vegetable oil
2 tablespoons brown sugar
½ cup water
¼ cup canned coconut milk (optional)
½ teaspoon red pepper flakes (optional)
1 tablespoon ketchup
1 ½ teaspoons butter
1. Place chicken on a plate. Sprinkle the green onion, cilantro, garlic, onion, salt and pepper over it. Cover, and marinate for 30 minutes.
2. Heat the vegetable oil in a deep pot over medium heat. Stir in the sugar, and cook until the sugar has melted into a nice golden brown syrup. Add the chicken pieces, and brown quickly while turning continuously. Cover the pot, and let it cook for 2 minutes.
3. Pour in 1 cup of water, coconut milk and pepper flakes. Replace the lid, and cook over medium heat for 10 minutes. Stir in the ketchup and butter. Continue cooking until chicken is fork tender, 20 to 30 minutes. Taste and season with additional salt and pepper if needed. Serve chicken with the sauce in the pot as a gravy.
MacGourmet Rating: 4 Stars