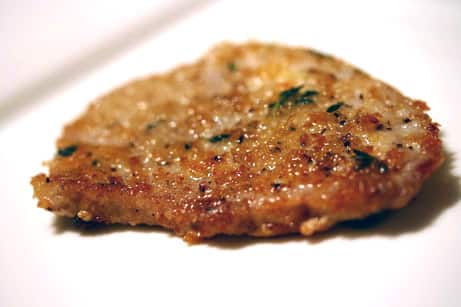 Lemon-Thyme-Crusted Pork Chops
This pork chop recipe was really simple, but just OK flavor-wise. It wasn't anything special, but it was a quick main dish. I think my pork chops were a little on the thin side, but it needed some other flavor to make it stand out more.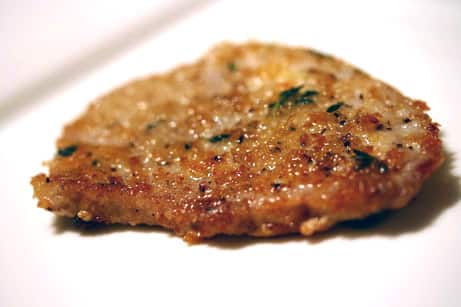 Lemon-Thyme-Crusted Pork Chops
Southern Living October 2007
4 Servings
Prep: 10 min., Cook: 8 min.
4 (6-oz.) boneless center-cut pork chops
1 teaspoon salt
½ teaspoon pepper
½ cup fine, dry breadcrumbs
¼ cup freshly grated Parmesan cheese
1 tablespoon grated lemon rind
1 teaspoon chopped fresh thyme
¼ cup vegetable oil
1. Sprinkle pork chops evenly with salt and pepper.
2. Stir together 1/2 cup breadcrumbs and next 3 ingredients in a large shallow baking dish.
3. Dredge pork chops in breadcrumb mixture.
4. Cook chops in hot oil in a large skillet over medium heat 3 to 4 minutes on each side or until done.
MacGourmet Rating: 3 Stars