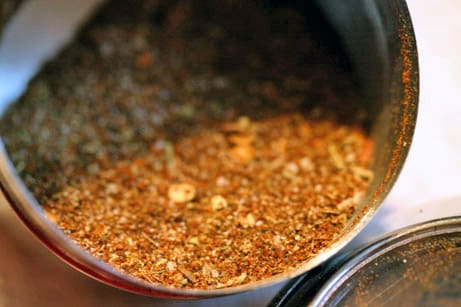 This post may contain affiliate links. Thank you for supporting the brands that keep me creative in my tiny kitchen!
I wanted to find a blend of spices to use for taco seasoning instead of buying it pre-made all of the time, so I went to the highest reviewed taco seasoning recipe on allrecipes.com. It turned out awesome!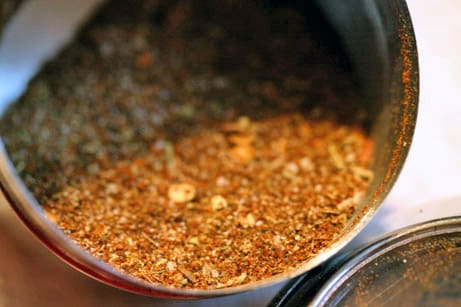 Taco Seasoning I
allrecipes.com – BILL ECHOLS
"Depending on how spicy you and your family like your dishes, use as little or as much as you want."
Original recipe yield: 1 ounce
1 tablespoon chili powder
¼ teaspoon garlic powder
¼ teaspoon onion powder
¼ teaspoon crushed red pepper flakes
¼ teaspoon dried oregano
½ teaspoon paprika
1 ½ teaspoons ground cumin
1 teaspoon sea salt
1 teaspoon black pepper
1. In a small bowl, mix together chili powder, garlic powder, onion powder, red pepper flakes, oregano, paprika, cumin, salt and pepper. Store in an airtight container.
MacGourmet Rating: 5 Stars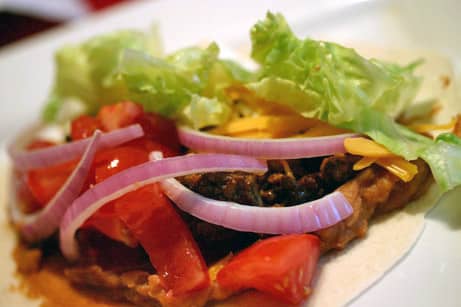 To make the tacos, I browned about a pound of ground beef, sprinkled the seasoning mix on (I used 2T) and added 1/4c. water and let it simmer, stirring occasionally, until it thickened nicely. I assembled some toppings, and dinner was done! It was great! Make extra seasoning so you can use it more than once.