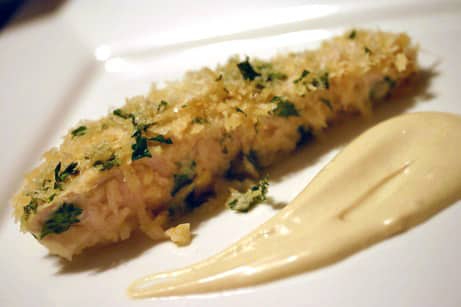 Panko Chicken | Frisée Salad
This post may contain affiliate links. Thank you for supporting the brands that keep me creative in my tiny kitchen!
This chicken dish was pretty easy to put together, but it took a lot longer for mine to cook than the recipe indicated. It was good, and we liked the dipping sauce.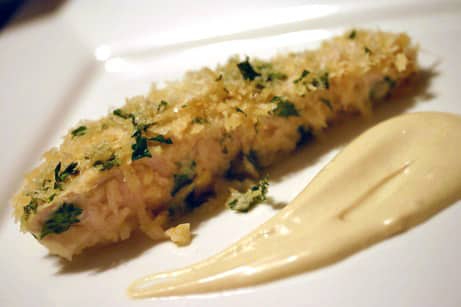 Panko Chicken
CLBB TitlePending
This is my go-to when doing chicken inside (not grilling) for company. Recipe is from a friend of a friend who has a restaurant on the coast.
4 Boneless, Skinless, Chicken Breasts
Dip:
5 t DiJon Mustard
½ C Butter, melted
1 Clove Garlic, minced
Cool butter a little then whisk the above ingredients together until thickened
Breading:
2 T Fresh Parsley, minced
¼ C Parmesan Cheese
1-½ C Panko Bread Crumbs (Japanese)
Combine the above in shallow dish
Dip chicken pieces in "dip" mix and roll in "breading" mix. Place, single layer, in baking dish. Bake at 350° for 15 to 20 minutes. Sprinkle with more Parmesan Cheese if desired.
Serve with Dijon Mayonnaise = One part Dijon to two parts mayonnaise mixed.
Be sure not to overcook.
MacGourmet Rating: 3 Stars
---
I served it with a salad of frisée, goat cheese, pear, red onion, fleur de sal, freshly cracked black pepper, extra-virgin olive oil and oregano flavored white balsamic. It was the first time I found frisée at the market, and it made for a fantastic salad!