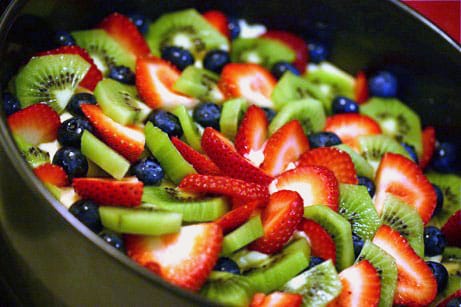 Jell-O® No-Bake Cheesecake with Fresh Fruit | Sangria
We made last minute plans for some friends to come over and grill. They had a bunch of stuff to grill, and said that I didn't need to make anything. I couldn't do that! So I threw together some sangria and spruced up a boxed dessert. I would have done more, but I really didn't have time…but they both turned out fantastic!
This was a store-bought Jell-O® No-Bake Cheesecake mix that I put together and then topped with lots of fresh fruit. I figure that makes it only half-cheating, right?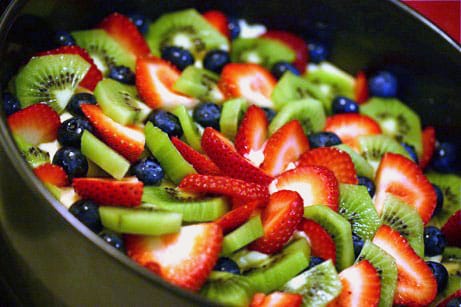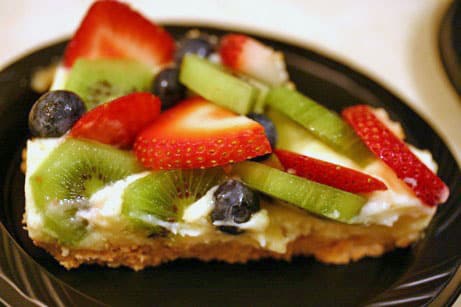 ---
And then I decided to make some sangria, which turned out GREAT! I think it's the best I've ever made!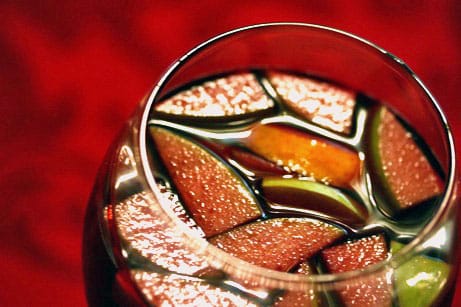 Sangria
1 1.5 liter bottle red wine, (I used Yellow Tail Cabernet-Merlot)
1 orange, diced
2 Granny Smith apples, diced
1 12 ounce bag frozen raspberries
¾ cup blueberries
apple juice
ginger ale
3 shots Triple Sec
Put fruit and wine into large pitcher. Add Triple Sec and fill it to the top of the pitcher with apple juice and ginger ale (I use a little more juice than ginger ale).
MacGourmet Rating: 5 Stars