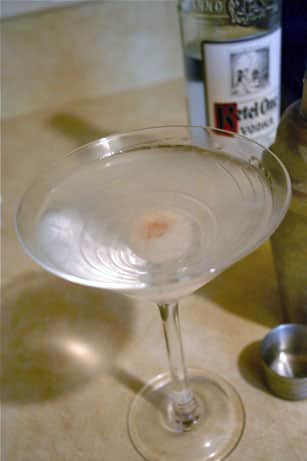 I bought some lychees to make martinis, and I made one up. It was pretty good, but really strong!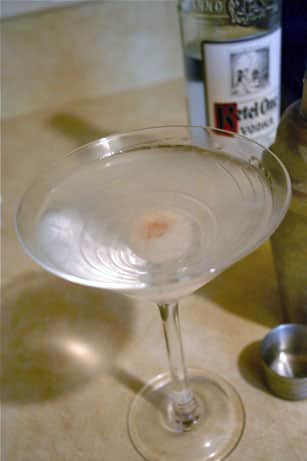 Lychee Martini
3 ounces vodka
2 ounces lychee syrup (from the can of lychees)
1/2 ounce triple sec
lychee, for garnish
Add first 3 ingredients to shaker full of ice. Shake and pour into chilled martini glass. Garnish by dropping a lychee into the glass.
MacGourmet Rating: 4 Stars