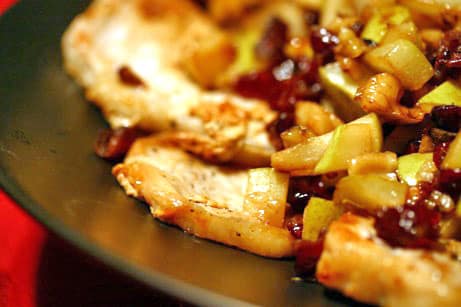 This post may contain affiliate links. Thank you for supporting the brands that keep me creative in my tiny kitchen!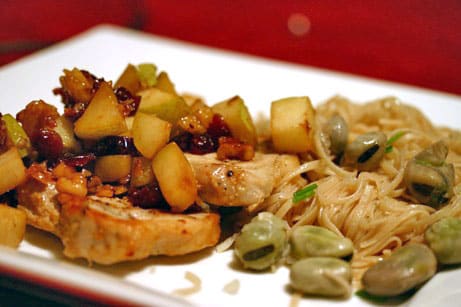 I love having my father-in-law over to cook with me. We always have a good time in the kitchen, and there's always a lot of good food (and wine!) to be consumed. I found a pork recipe that I wanted to try out, and then we improvised a side dish. My friend Dan gave me some dried pasta with truffle bits in it for my birthday, and I had some frozen fava beans. My father-in-law loves fava beans, so we came up with a simple dish to make the flavors shine. We sauteéd some onions and garlic in olive oil really slowly while the pasta was cooking (not high enough to get any color). During the last few minutes of cooking time, we added the fava to the boiling water. We drained them and tossed them in the oil. I had never had frozen fava before, and other than being a little gray on the outside, they were super tender and creamy. The truffle pasta was great!!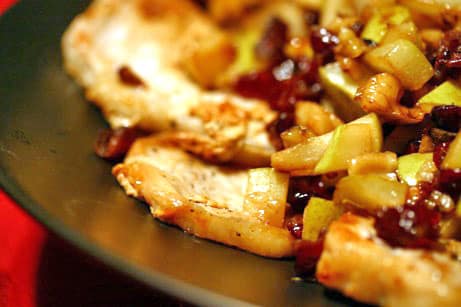 This is the pork recipe that I found. it goes together really quickly, and would be great for company.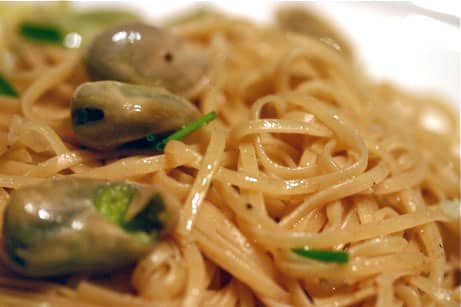 Pork with Pear Compote
Family Circle September 2008
Makes: 4 servings Cook: 5 minutes
Prep: 5 minutes
¼ cup dried cranberries
1 pear, cored and diced (about 1 cup)
¼ cup chopped walnuts
Pinch cinnamon
2 tablespoons unsalted butter
4 thin cut boneless pork chops
¼ teaspoon salt
¼ teaspoon pepper
1 teaspoon sugar
1. Soak cranberries in hot water for 5 minutes. Meanwhile, combine pear, walnuts and cinnamon in a small bowl. Drain cranberries and add to bowl.
2. Melt the butter in a large skillet over medium-high heat. Season one side of the pork cutlets with 1/8 teaspoon each of the salt and pepper.
3. Place pork, seasoned side down in hot skillet and cook 2 minutes. Season with remaining 1/8 teaspoon each salt and pepper. Flip over pork and cook an additional 2 minutes. Remove to a plate or platter.
4. Add pear mixture and sugar to skillet cook 1 minute. Remove skillet from heat and spoon pear compote over pork. Serve immediately.
MacGourmet Rating: 4 Stars