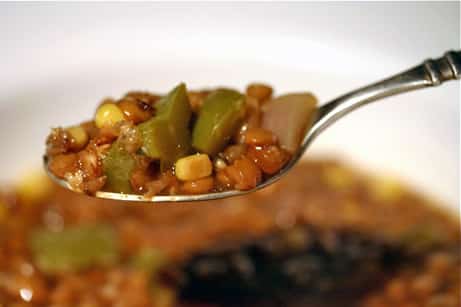 Lentil Soup with Porcini Mushrooms
This post may contain affiliate links. Thank you for supporting the brands that keep me creative in my tiny kitchen!
I wanted to make some soup for lunch, but I didn't have a whole lot of vegetables on hand, so I used what I had. It turned out pretty good, but I don't think I'd make it again without having more vegetables to use.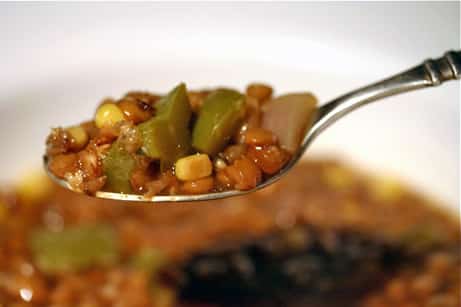 Lentil Soup with Porcini Mushrooms
8 ounces dried lentils
low sodium beef broth
½ red onion
1 cup water
4 pieces dried porcini mushrooms, broken into pieces
1 tablespoon dried parsley
pinch red pepper flakes
1 bay leaf
½ teaspoon Penzey's minced garlic
½ green bell pepper, diced
¾ cup frozen sweet corn
⅛ teaspoon celery seed
1 tablespoon dried basil
1 teaspoon smoked paprika
seasoned salt, to taste
freshly grated parmesan, to taste
Put ingredients in a pot and bring to simmer. Cover with beef broth by about an inch, adding more as it gets absorbed. Simmer for about an hour. Top with parmesan, if desired.
MacGourmet Rating: 3 Stars