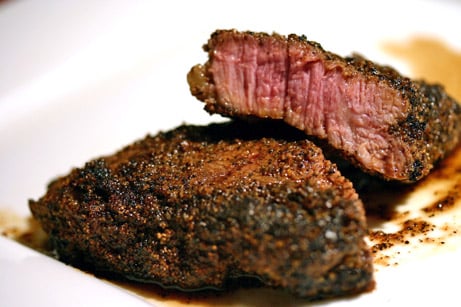 This post may contain affiliate links. Thank you for supporting the brands that keep me creative in my tiny kitchen!
We got some steak from the Farmers' Market, and Dino crusted them with kosher salt, pepper, garlic powder and cayenne. He also made a horseradish mayo to go with it. He cooked them in the cast iron skillet.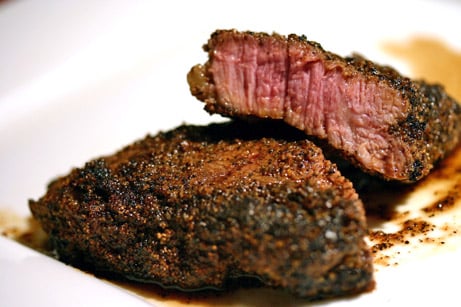 We also found cranberry beans. I've never tried them before – it's crazy because they're white with red/purple speckles, but the pretty speckles go away when you cook them. I boiled them and then sautéed them with some shallots and thyme.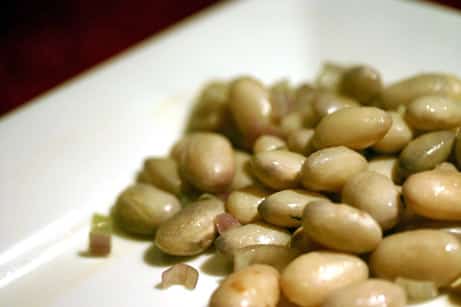 It wasn't a particularly pretty meal, but it was tasty!