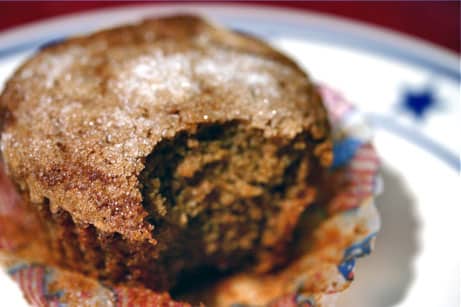 Allspice-Apple Butter Muffins
This post may contain affiliate links. Thank you for supporting the brands that keep me creative in my tiny kitchen!
These muffins turned out awesome! I used the rest of the apple butter that I made last week in them. It's a really different kind of muffin, and we're really enjoying them!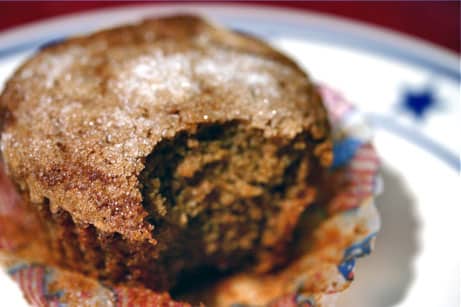 Allspice-Apple Butter Muffins
Better Homes & Gardens Holiday Baking
2 tablespoons sugar
⅛ teaspoon allspice
¾ cup whole wheat flour
¾ cup unbleached flour
¾ cup packed brown sugar
1 ½ teaspoons baking powder
1 teaspoon ground allspice
½ teaspoon baking soda
¼ teaspoon salt
2 eggs
1 cup apple butter
¾ cup unsalted butter, melted
1 teaspoon vanilla
Preheat oven to 400. Grease twelve 2-1/2 inch muffin cups or line with paper
bake cups.
For topping: In a small bowl, stir together granulated sugar and the 1/8 tsp
allspice. Set aside.
For batter: In a medium bowl, stir together the flour, brown sugar, baking powder, the 1 tsp allspice, the baking soda, and salt. Make a well in the center of the flour mixture. Set aside. In a medium bowl, beat eggs with wire whisk or rotary beater. Stir in apple butter, melted butter, and vanilla. Add apple butter mixture to flour mixture all at once. Stir until just moistened (batter will not be smooth). Spoon batter into prepared muffin cups, filling each almost full. Sprinkle with topping. Bake for 18-20
minutes, or until toothpick inserted in center comes out clean. Cool in muffin cups on a wire rack for 5 minutes. Remove from muffin cups. Serve warm. Makes 12 muffins.
Nutritional notes:
Per Serving (excluding unknown items): 275 Calories; 12g Fat (39.7% calories from fat); 3g Protein; 40g Carbohydrate; 1g Dietary Fiber; 66mg Cholesterol; 177mg Sodium. Exchanges: 1/2 Grain(Starch); 0 Lean Meat; 2 1/2 Fat; 2 Other Carbohydrates.
NOTES : 6 points
MacGourmet Rating: 5 Stars