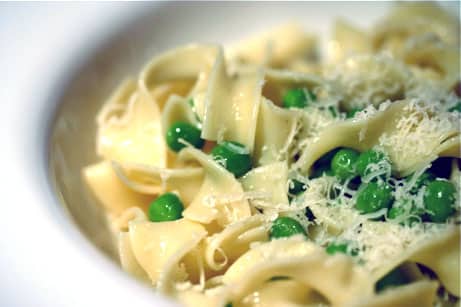 Noodles with Garlic, Olive Oil, Peas & Parmesan
This post may contain affiliate links. Thank you for supporting the brands that keep me creative in my tiny kitchen!
When I want a quick and easy lunch, I just boil some noodles and toss them with garlic, olive oil and parmesan. I've been making it for years. It's simple but really comforting. Another thing I love is frozen peas (so much so that I'll even snack on them – while frozen!) so I decided to add some to the pasta water for the last minute or two of cook time. It's great! It's a really easy way to make a meal out of things that I always have on hand. Yum!